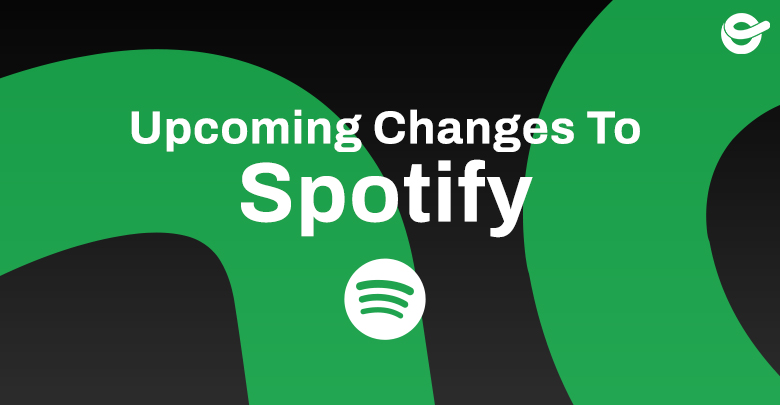 What's Changing at Spotify?
Big shifts on the horizon for both Spotify HiFi and Spotify For Artists
This week, there have been headlines galore over at Spotify, where more than a half billion fans listen to the latest release from just about every artist on earth. In the last week, major news has been announced impacting both sides of the platform's userbase – both artists and listeners. So let's dig in and see what's up with the OG of the streaming space.
Historical Data
On the artists and labels side of things, Spotify has announced a significant change to its data management system. Most notably, the platform will be purging Spotify For Artist streaming data that predates 2020. While artists will still be able to see their all-time streams via Spotify notes, less data is simply less data. This leaves artists less informed about their fanbase and ill-equipped to draw insightful conclusions they might use in marketing plans. Alongside this, the service says it's deprecating other artist-facing services that it says aren't used as much, including Similar Artists and Compare to Other Artists analytics. 
One can't help but question how this might impact things like Spotify Discovery Mode, where a strong set of data and informed best practices are required for artists to succeed. 
On the other side of the coin, Spotify is also promising to roll out other data-related features that include….
Custom date range filters on more pages

New engagement states on your Songs page

New fan segmentation of your active audience

More historical data on your Audience engagement page

A new roster management view
Hopefully, these new tools along with further updates will provide artists a level of complexity in the way they look at their data that makes up for the lack of historical data.To take a look at some of these in action, just head to your Audience tab on Spotify For Artists and pull up the Active Audience, Audience Engagement, and Release Engagement tabs. They're still in Beta, so not everyone has access – but those promise to be Spotify's new focal point for artist understanding.
"Supremium" 
On the listener front, Spotify has announced a new tier to their paid program that several publications have dubbed "Supremium," citing unnamed internal sources for the title.  This new tier will cost $10.99, an additional $1 per month, and feature the long-awaited Spotify Hi-Fi audio that has been on users' wishlists for some time. Additionally, the new tier will grant users expanded access to audiobooks.
This announcement, while seemingly mundane, does play a strategic role for the business with its shareholders and the overall marketplace. As of right now, Spotify is the only major DSP to have yet to increase their prices, with platforms like Apple Music and Amazon Music adding Hi-Fi audio as a justification for an increase in the subscription price. Offering a separate tier altogether allows Spotify to keep pace with Apple and Amazon in terms of features, maintain the advantage of a lower price, and ease the minds of shareholders who are looking for more from the company. This all dovetails with our recent piece on The Cost Of eLiving, as Spotify is following suit with Netflix, MAX, and other streaming platforms that are starting to test the elasticity of their market share.
Our Thoughts
In short, Spotify runs a very impressive business. While deprecating historical data will have negative impacts on artists, the timing of these moves is impeccable. Currently, the biggest hit amongst artists is Spotify Discovery Mode, a program widely criticized for reducing artists' royalties. Yet, artists have mostly decided the increase in streaming presence is worth the 30% reduction in radio and autoplay royalties. The result? During a time when many expected Spotify to be harboring wounds from inflation, Spotify has deftly maneuvered to deliver updates that further reduce costs, appease shareholders and undercut the competition. Spotify sets a hard standard for major companies to match.
Five years ago, one could have said that Spotify shared a unique place in the streaming market with companies like Netflix. Strong, fast, adaptable, a thorn in the side of Goliath. Yet, following COVID-19, tech contraction, and the streaming bubble pop, companies like Netflix pursued a less elegant solution of price hikes and user limitations. Conversely, Spotify navigated this minefield with clever business solutions that have allowed them to remain true to their mission statement. "To unlock the potential of human creativity by giving a million creative artists the opportunity to live off their art and billions of fans the opportunity to enjoy and be inspired by it."