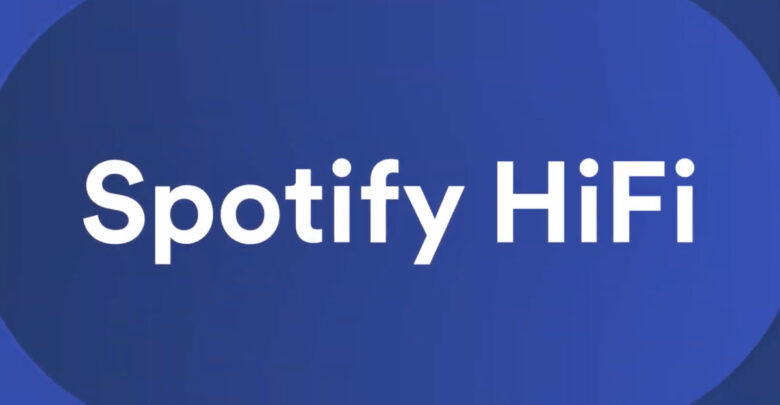 Spotify HiFi: Is It Still Happening?
Originally Announced in February, The Service Has Yet To Launch
High-Resolution Audio Has Become The Norm
Throughout 2021, Hi-Res streaming became a key component of DSP offerings. Spotify announced in February that they were launching a Hi-Res tier called Spotify HiFi in late 2021. Apple Music not only launched lossless audio but further improved on their audio quality offerings by putting forth Spacial Audio mixes using Dolby Atmos technology. Deezer as well launched their Hi-Res service called Deezer HiFi, which gives listeners access to CD quality streaming, as well as access to Deezer's unique 360 listening experience. 
Tidal, one of the first services to offer Hi-Res streaming, lowered its prices last year in a bid to appeal to more listeners. Qobuz, another streaming service that almost exclusively streams at 24-bit Hi-Res quality, launched in the US in 2019. Even Amazon Music made their Hi-Res streaming tier Amazon Music HD free for all Amazon Music Users. There's a new battleground in the world of streaming, and quite obviously it's high-definition audio.
Where's Spotify HiFi?
Despite this, one company is conspicuously out of the picture as we enter 2022, and it happens to be the biggest. As it stands, Spotify HiFi has yet to launch. As The Verge reported last week, "There have been occasional signs of Spotify HiFi throughout the year; a "HiFi" button could (very briefly) be spotted in the app back in May — complete with explainers on using the feature. And an onboarding video for HiFi was leaked in August."
The reason as to why the service hasn't launched can only be speculated on as of right now. With a large expansion into Podcasts, as well as adding synced lyrics, the streaming giant still had a big year in terms of tech improvements.
With Apple's addition of lossless streaming at no additional cost to customers, the financial incentive to offer CD-quality streaming (16-bit/44.1kHz) may simply no longer be there. That being said, at a time when Amazon and Apple are offering ultra high definition tracks at 24-bit/44.1-192 kHz rates, it's surprising that Spotify hasn't followed suit.