Take A Beat – ROZES
Take a beat and check out this interview from pop singer/songwriter ROZES.
Pop singer/songwriter ROZES is hot off her latest EP Used to Love You, charting at #7 on Spotify's Debut Albums and receiving wide recognition from platforms by way of major playlist placements such as Spotify's New Music Friday, and Apple's New In Pop. With all the hubbub we wanted to take a moment, sit down with ROZES, and answer all your burning questions. Enjoy!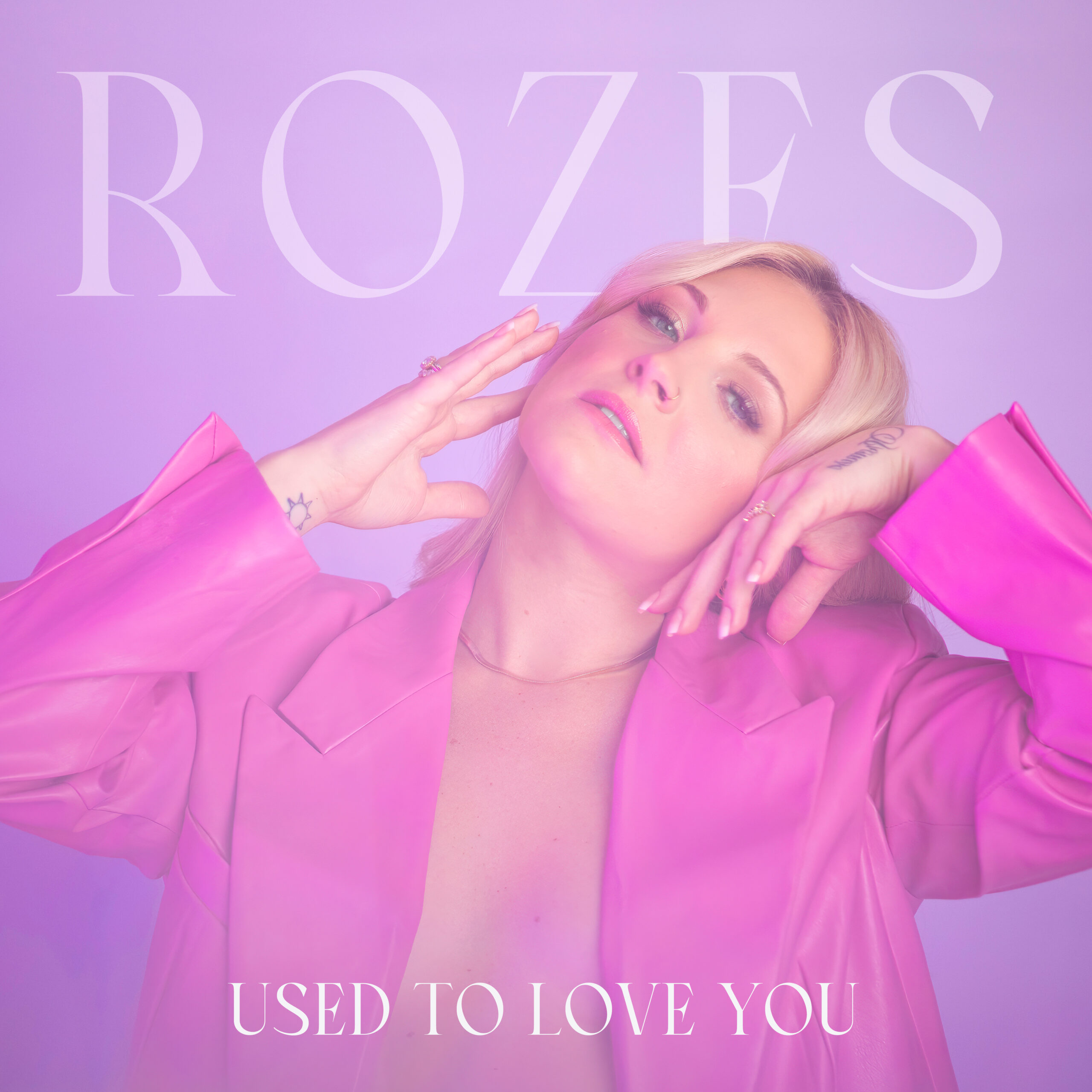 1. What was your process for writing the songs on your new EP, Used To Love You? Were there any major influences that played a role in your creation of it?
For this EP, I went into each song with a purpose. It's a collection of life. My life, my friends lives, life around me. Some of these songs mark major life events, Heart on Fire for my wedding, For Us written about the overturning of Roe v. Wade., Used To Love You about growing pains & losing a friendship. Each song has its own backstory that goes beyond what the surface of the lyrics say.
2. You're well-known for some of the major tracks you've collaborated with other artists – Is the writing process different for you on your own music than it is when you're a featured artist?
I like to think there's a method to my creativity. Typically I start on a piano or guitar with a specific concept in mind. At the end of the day, whether it's a dance collaboration or a solo ROZES release, I always want to be able to strip the song down to an acoustic performance, so it's important for me to keep that in mind when songwriting.
3. What do you hope listeners will take away from your music?
Music has always been an outlet for me. It's always been my friend when I felt alone. I can only hope that my music can be there for those who need to hear it. I hope I can help my listeners feel seen and heard.
4. When did you know you wanted to be a singer-songwriter, and what is one piece of advice you wish someone would have given you about the music industry before you got started?
I started piano and violin lessons at the age of six, which quickly turned into me writing music and sitting my parents down for an impromptu concert. I guess whether I knew it or not, I always had something to say and I always wanted to say it through music. The best advice I can give is to learn how to do everything for yourself. Write the music, learn the instruments, record yourself- most importantly, advocate for yourself.
5. What are a few goals you have for 2023?
I hope to be playing more shows and cranking out more music. I feel so energized and inspired to create, I'm ready to keep the ball rolling.
More About Rozes

Pennsylvania pop singer/songwriter Rozes got her first big hit working with electronic dance stars The Chainsmokers before releasing her own debut EP. Their 2015 track — aptly titled "Roses" — was a global pop hit, certified over 30 times platinum. She released her debut EP, Burn Wild, in 2016. Additional EPs followed in 2018 (I Don't Know Where I'm Going, But I'm on My Way) and 2020 (Crazy).
Born Elizabeth Mencel on April 14, 1993, into a jazz-loving family, she grew up in the Philadelphia suburb of Montgomeryville. Taking to music early, she began piano lessons at age six and eventually became a multi-instrumental prodigy also proficient on clarinet, saxophone, guitar, violin, flute, and trumpet, as well as an accomplished singer.
Mencel attended college in Philly for one year before dropping out to pursue music as a career. Her first recorded appearance, in 2014, was as featured vocalist on the song "Limelight" by Australian electronic producer Just a Gent. In 2015, Mencel released her debut solo single as Rozes, "R U Mine" which quickly stood out for its original sound which fused lush, ethereal electronic pop with elements of house, EDM, synth pop, electro, and broken beat, with frank lyrics about the insecurities of young love delivered in a mature, sultry singing voice with a distinctive accent, heavily treated with effects. Two further singles followed: the gauzy "Fragile" and the uptempo "In & Out." Both were included on Rozes' debut self-released EP, Burn Wild, which was released in February 2016.