Arte Elegante: A Successful Catalog Management Strategy
How partnering with ONE Publishing helped Arte Elegante increase his publishing revenue by identifying more than 60 unattributed works
Artist Bio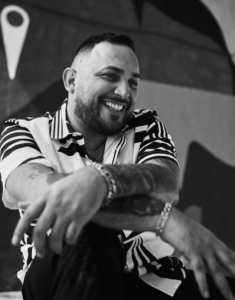 Arte Elegante is the stage name of Chilean rapper Roberto Herrera, who has been active in the Chilean hip-hop and urban scene since the late 1990s. Since 1997, Arte Elegante's music has aimed to showcase life from a different perspective, thanking God and Hip Hop culture for saving his life after spending time in prison.
Arte Elegante's unwavering dedication, love, and perseverance towards his craft have made him a notable figure in Chilean urban culture. He has released several successful albums and collaborated with artists such as Santaferia and El Jincho. Notable hits from his discography include "En Las Malas y En Las Buenas," a collaboration with Chilean rapper Marcianeke, as well as "Usted Me Avisa" or "Almas Gemelas", in collaboration with Mexican urban star Jairo Vera.
Context and Challenges
Demonstrating his achievements and thriving career, Arte Elegante's YouTube videos have garnered nearly 350 million views and over 500,000 subscribers, while on Spotify, he has surpassed the one million monthly listeners figure.
Given the size and popularity of his catalog across different territories, Arte Elegante understood the need for innovative approaches to royalty collection and catalog management. In 2020 he partnered with ONE Publishing to manage the collection of all the publishing royalties generated by his compositions. This approach was advantageous for two reasons:
Firstly, it provided him with more flexibility in managing his catalog while retaining a higher percentage of royalties without compromising their quality.
Secondly, since ONErpm was already his distribution partner, utilizing ONE Publishing services allowed him to streamline his distribution and publishing revenue, accessing aggregated monthly analytics and management tools through a unified platform.
Actions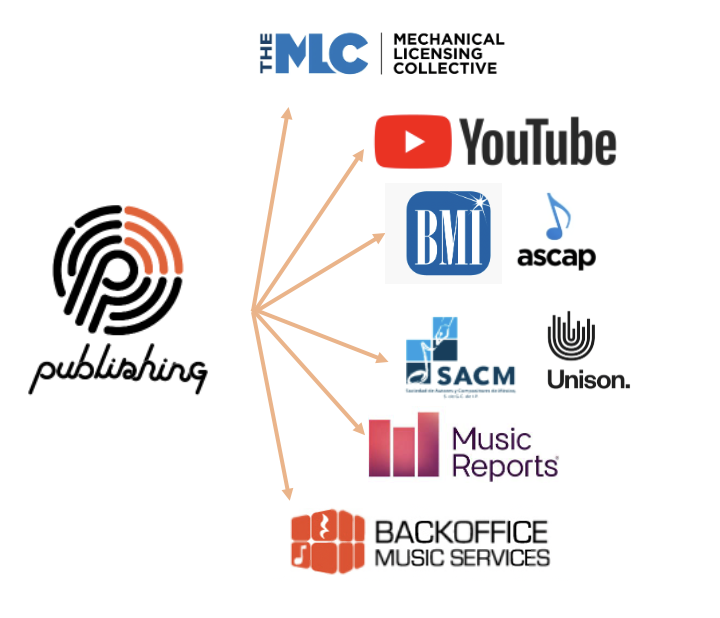 Through ONE Publishing's state-of-the-art Catalog Management System, Arte Elegante's compositions were delivered to our collections partners throughout the world. These include partners like The MLC, BMI and ASCAP in the US, LatinAutor and Backoffice in Latin America, SACM in Mexico, Music Reports for TikTok and Unison in Europe, and YouTube.
Our recent success story with Arte Elegante's compositions exemplifies the power of our system. Thanks to the ONE Publishing team's efforts, Roberto Herrera was able to collect publishing royalties by the end of 2021 for revenue generated in previous years. One of the key factors for this achievement has been the partnership between One Publishing with LatinAuthor as they worked together to identify unattributed works and match them with recordings. By doing so, our writers are able to collect public performance and mechanical royalties coming from 15 different Latin Countries.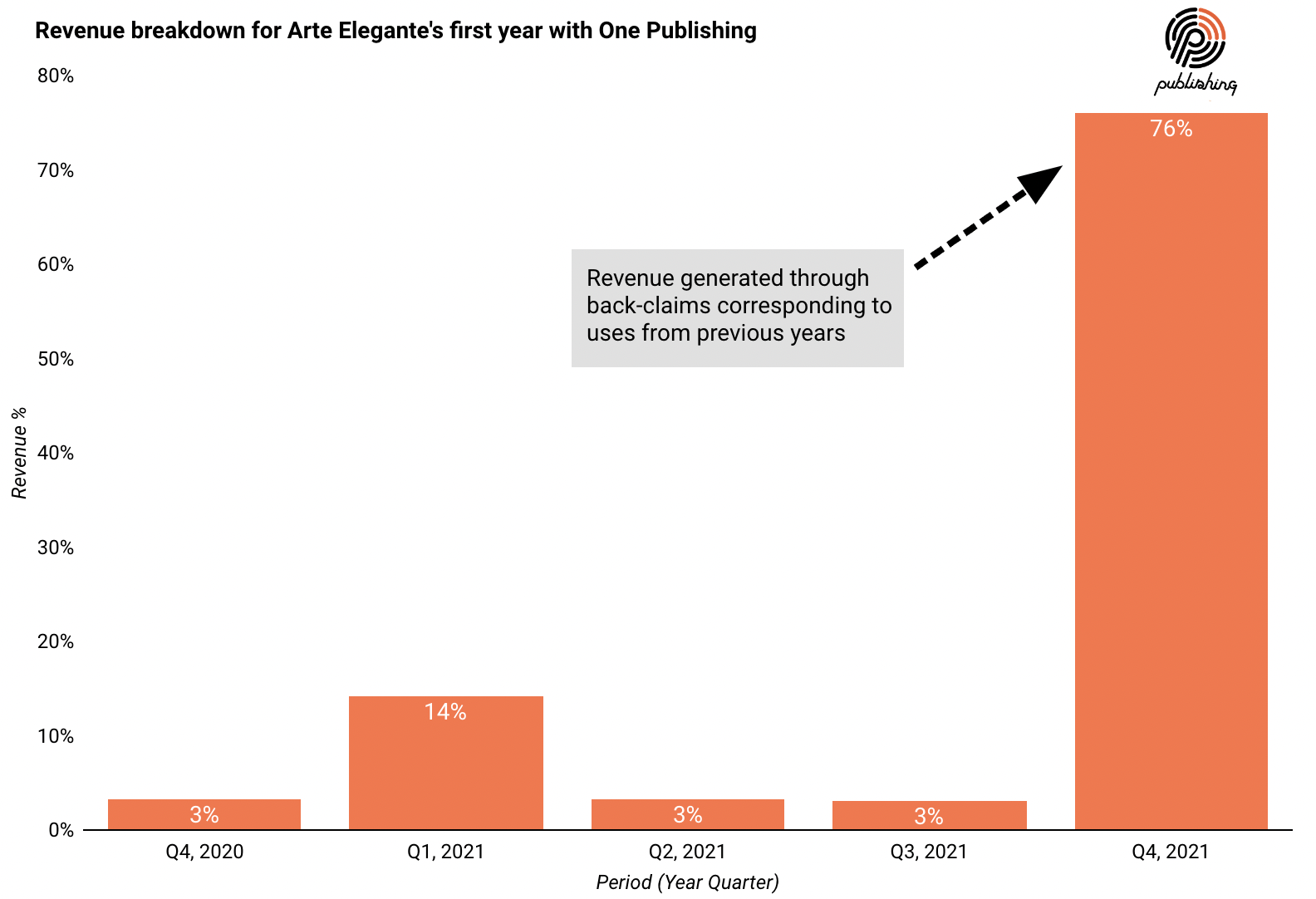 In relation to mechanical royalty collections generated in the US by matching compositions in the MLC, revenue has been collected from various stores such as Spotify, Apple Music, Youtube, Amazon Music, Tidal, Soundcloud, or Deezer.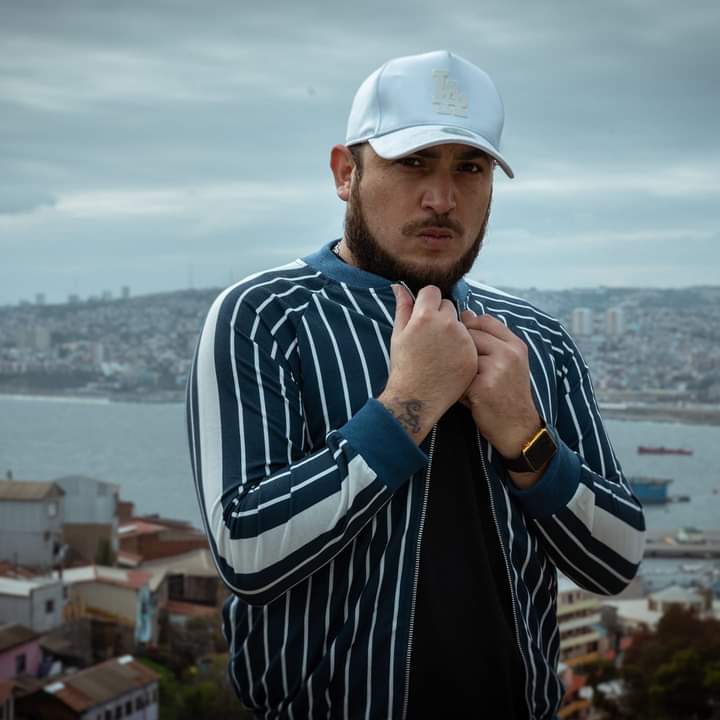 For the societies that allow it, ONE Publishing also manually matched the compositions to their corresponding recordings (ISRCs) for easier matching and more accurate collection. Furthermore, our team used our composition identifier tool to conduct a search and identified 81 additional compositions that could potentially belong to Arte Elegante's catalog. Arte Elegante confirmed that 66 out of those 81 songs were actually unidentified works written, in whole or in part, by him.
Arte Elegante's royalty collection comprises not only different territories but also different types of rights and uses, including large amounts of mechanical and public performance royalties coming from streaming, cover versions from third-party User Generated Content on YouTube, and lyric royalties from all over the world.
We are also constantly updating the societies about past performances to ensure that we are covering all the possible revenue streams.
Results
By working with ONE Publishing, Roberto Herrera has collected royalties from Chile, the US, Mexico, Puerto Rico, France and many more territories around the world. Geographically, the royalty collection breakdown for his catalog reveals that 82% of publishing royalties come from Chile, while royalties from other countries account for 18%. Regarding by-store breakdown, Spotify Publishing revenues total 69%, US mechanicals collected through the MLC account for 9% of the revenue, and Youtube Publishing royalties are the third most significant revenue stream, with 6% of royalties collected coming from Youtube US. The remaining sales are divided between income from royalties from Apple, Facebook, BMI and others.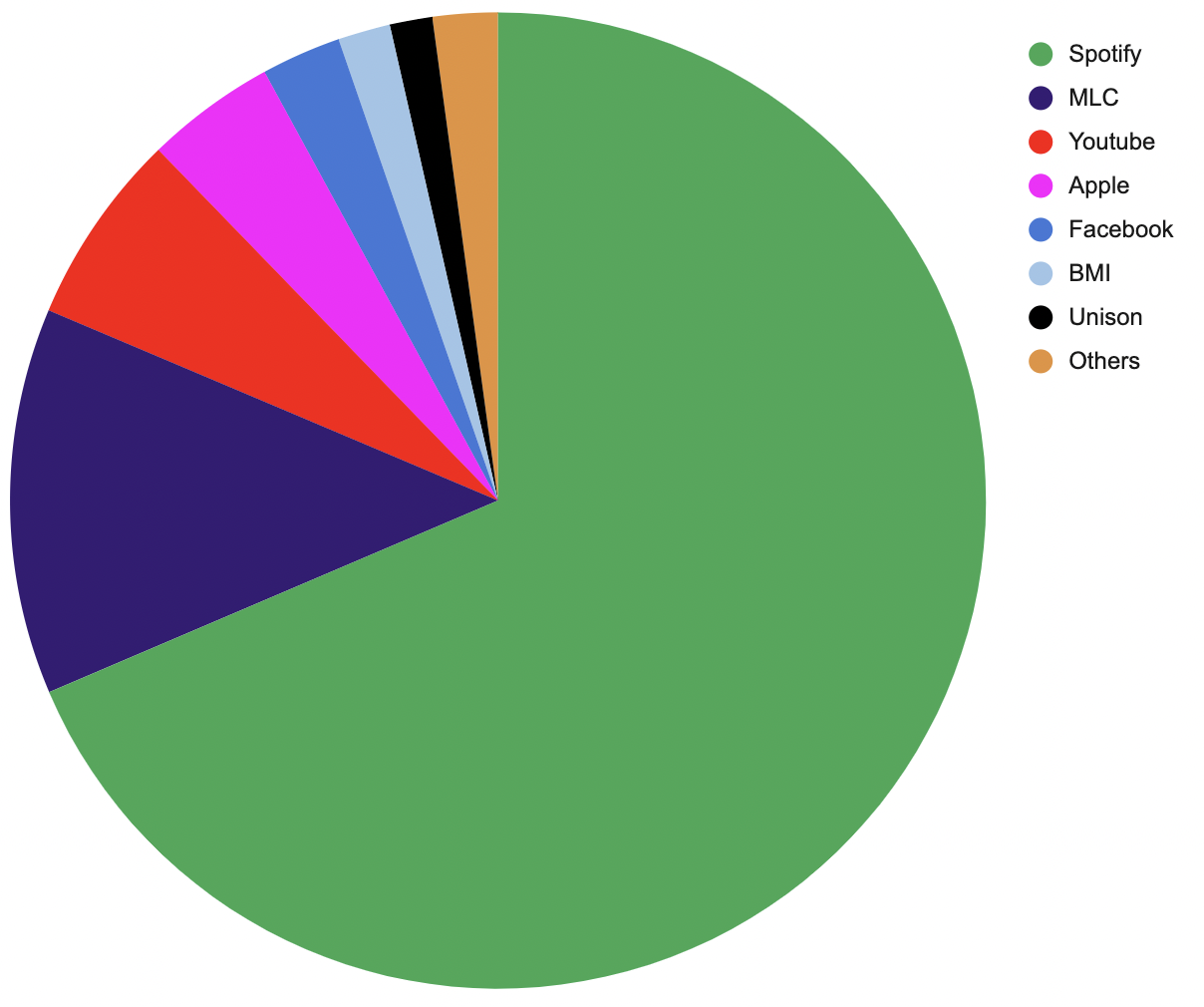 Furthermore, with regards to these figures, Roberto Herrera has benefited from ONE Publishing's innovative method of providing writers with instant access to royalty revenue. This approach eliminates the need to rely on payment calendars, which can be a significant limitation when working with more conventional publishing companies.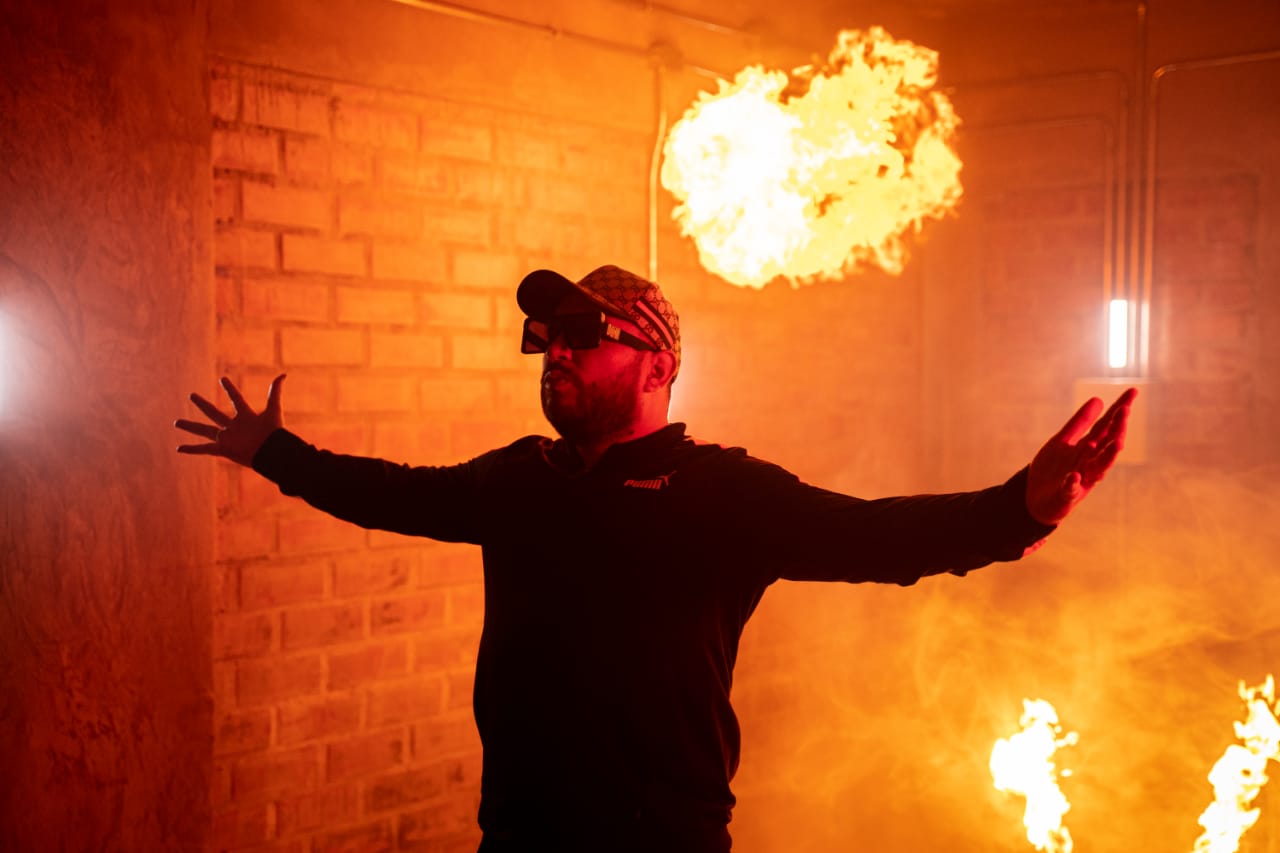 Overall, Arte Elegante's prolific catalog demonstrates the need for innovative approaches to royalty collection and catalog management, such as the one offered by ONE Publishing. With ONE Publishing's help, Arte Elegante's current and future compositions are in good hands, ensuring that his royalties fall into the right hands as quickly and efficiently as possible.
ONE Publishing takes pride in its commitment to ensuring that our clients receive the full compensation they deserve for their creative works.