Fan Frenzy: Dealing With DMs
How to build a good relationship with your fans
If you follow music gossip, you're probably aware of Doja Cat's harsh takedown of her fans who referred to themselves as "kittenz," much like how One Direction fans are called "directoners," followers of The Grateful Dead are "deadheads," or Taylor Swift fans are "swifties." She has, of course, gotten a lot of criticism and negative press for this. 
But, in Doja's defense – most artists get very little, if any, training in interacting with their fans, and sometimes it can be a little counterintuitive. Here are three tips for maintaining a good relationship with your fanbase:
Set Boundaries
When you're growing as an artist, it's really important to interact with your fans. Responding to direct messages and comments goes a long way toward building a passionate fanbase. But sometimes people in your DMs can be a little too friendly, and nobody has time for super long text threads with strangers. It can be hard to keep a warm-yet-professional distance. 
That's where it helps to have some ground rules for yourself. Pick a select number of replies (between 4 and 8 is ideal) that you'll give a fan before a friendly closer, like, "Thanks for listening to my music, be sure to check out my new EP on August 10th!" and end the conversation. If they want to start another conversation, give it at least a week or two before you engage again. If you're feeling harassed, threatened, or unsafe, don't be afraid to block and report them.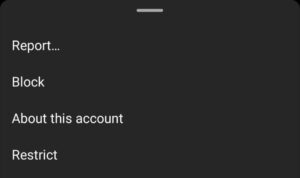 A great motto to adopt is "be good and be gone." It's perfectly fine to leave a fan on read once you've said your piece. Leaving them wanting more is always better than overextending yourself. Some platforms like Meta also allow you to set up an auto-reply to share a bit of news or direct them toward another platform where you might be more engaged, like Discord or Patreon.
Take A Backseat
Your music is personal to you as an artist, but if you're doing your job right, it's also going to be personal to your fans. If you're lucky enough to have superfans who make unofficial fan clubs or fan art, it's important to take a step back and not micromanage. This is, again, where boundaries are crucial. You don't want your fans going completely rogue on your behalf, but let them have their fun. If fans can engage with your work creatively, it often makes them even bigger fans and gives them a way to spread the word about your music. 
For example, The Grateful Dead famously encouraged fans to record their concerts and trade the tapes even though the practice was widely considered piracy. Fans loved that every show the band played was different, so they started recording the concerts and sharing tapes. Rather than ban bootleg recordings, The Grateful Dead set up designated areas for fans to set up their equipment at the best-sounding areas of the venue. They took a similarly lax approach to fanmade merch. As a result, a whole sub-economy built on fans' passion for their favorite band developed. The most similar parallel in the modern music economy might be King Gizzard and the Lizard Wizard, an Australian act whose 24 (and counting) albums have spawned numerous fan-made versions and an entire Bootlegger Program where they encourage fans to create their own deluxe boxsets of the band's best live performances.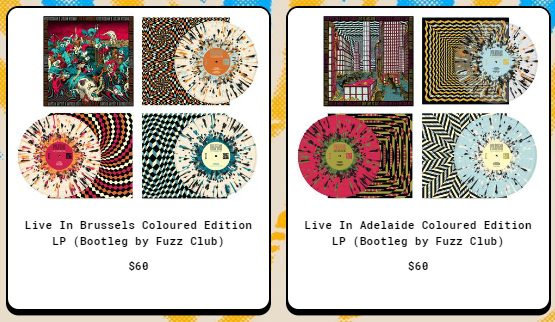 Another example, if we can stray from music for a moment, is the true-crime/comedy podcast My Favorite Murder and its approach toward fan-made merchandise. When the podcast first started growing, creatively-inclined fans started making crafts with quotes from the show and selling them on Etsy. Instead of shutting it down, the show's hosts encouraged it (as long as it didn't use trademarked or copyrighted material), even setting up a pop-up shop at their fan weekend event.  
Appreciate Them
If you're lucky enough to make a living as a musician, it's all thanks to your fans. Your manager, agent, A&R, and marketers help get you in front of those fans, sure. But without fans, you don't have a job. Even if your fans are being a little annoying or cringy, don't take them for granted. Especially your superfans, who are the most willing to spend big money to support you. Give them shoutouts, and tell them "thank you" at every show. A little bit of positive attention can go a long way toward building a hardcore fan base that will help you grow your career.