Meta Ads for Musicians: Business Manager Basics
Getting Started Advertising Music on Facebook and Instagram
Advertising on social media is one of the best ways for an artist to grow their fan base, but it can be a little daunting to get started. The ONErpm Direct-to-Fan Advertising team is here to help with some of our top tips and tricks for getting started with advertising on Facebook and Instagram. 
Business Manager Basics
The first step in advertising on Facebook and Instagram is setting up your Meta Business Manager account. Meta Business Manager is how you connect your Facebook Page, Instagram account, and Ad Account together and control who has access. This is crucial, even if somebody else will be running your ads. Artists should always have their own business accounts – this keeps your page and other assets in your control. Never assign your page or ad account to a third-party's Business Manager account.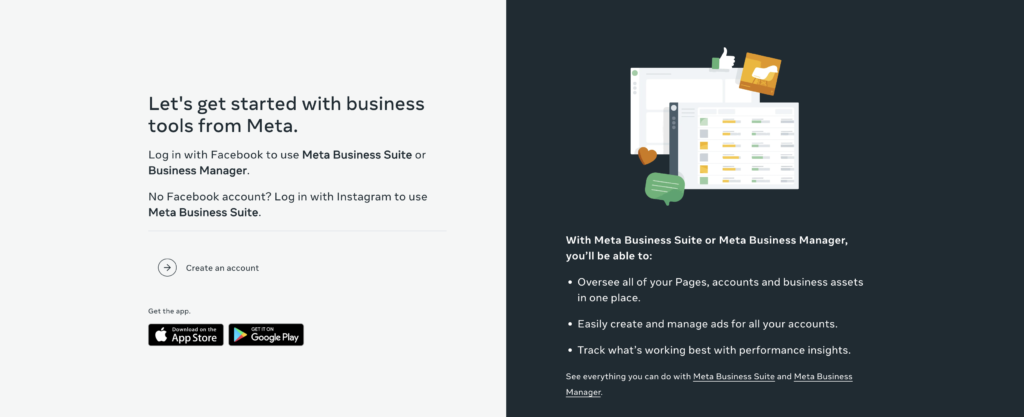 Create a Business Manager Account
Go to

business.facebook.com

Click

Create account

.

Enter a name for your business, your name and work email address and click

Next

.

Enter your business details and click

Submit

.
Follow the instructions for adding your business assets (Facebook Page, Admins, Ad Account, etc) to your business manager.
It's also a good idea, if you haven't already, to link your Instagram Account to your Facebook Page. This allows advertisers with ad and insight access to your Facebook page to also run ads on your Instagram account. It's also a crucial step in setting up cross-posting. 
Linking Your Instagram and Facebook Accounts
In the Instagram App: Log in

to the Instagram account you'd like to link to your Facebook Page.

Tap your profile picture in the bottom right to go to

your profile

.

Tap the menu in the top right, then tap

Settings and privacy

.

At the bottom, tap

Accounts Center

.

Tap

Add Facebook Account

or Add Instagram Account and follow the on-screen instructions.
The final step is adding partners to your account. If you're going to be running your own ads, you can skip this step. But if an outside advertiser is going to be running your ads, this is a vital permission step. 
Granting Ad Access
Go to https://business.facebook.com/settings/partners

Click + Add.
Select Give a partner access to your assets.
Enter the Business ID of the agency and then click Next.

Add the partner to your Facebook Page by selecting

Pages in the first column.
Select your artist page in the second column. 
Check off Ads and Insights in the third column. 
Click Save Changes.
And there you go: you are all set and ready to start advertising your music!