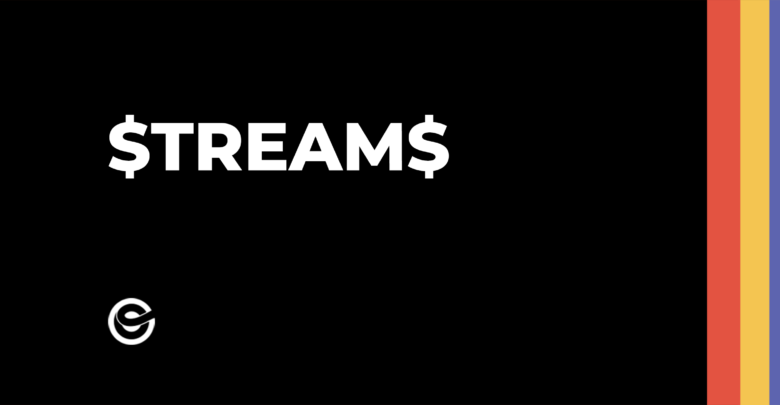 Do Fewer Streams Mean Less Revenue? Not Necessarily
Changing behavior on streaming platforms and your bottom line
Things are a bit topsy-turvy in the world right now so we at ONErpm wanted to take a moment to give our artists a bit of a sense of how things are changing, and what this might mean for their wallet. 
First of all, streaming as a whole is down substantially since the beginning of the pandemic. At the same time, video-viewership seems to generally be on the upswing as folks let their TVs play in the background during the day. 
That jump in video-watching behavior across all platforms means that this is as good a time as any to be uploading any video content you've got to YouTube, making new videos for older tracks that maybe never got an official music video release, and of course, going live if you think you've got the audience to do so. For inspiration on that front, look no further than Ben Gibbard of Death Cab For Cutie whose live sessions have been an absolute master-class in audience engagement, or scroll through the seemingly boundless #togetherathome content on Instagram, where it seems like everyone you've ever heard of is going live.
What's going on with DSPs?
Now that we've had a quick look at YouTube, the question remains, "what's going on with the Digital Service Providers (DSPs), why is listenership down there?" There are plenty of reasons why streaming could be experiencing this downturn, but some key ones to think about are as follows: 
Folks aren't commuting, so they're not checking their go-to playlists for updates every day or week. This crisis has disrupted everyone's routines, and times when your fans may normally have been discovering new music either look different or may not be happening at all. Whether it's grocery shopping, cooking dinner, or going to the gym, everything looks a little different than it did a month ago, and it's going to continue to look that way for the foreseeable future. Broadly speaking, this means people are listening to music later in the day, and listening around the house instead of in their cars.
With the overwhelming crush of bleak news these days, folks seem to be seeking comfort in their longtime favorites, so if you're an artist that's lucky enough to have some successful catalog releases, now could be a good time to make some playlists with that music, along with music that might have influenced it, or maybe music you've made since that fits in the same vein.
Some of the world's biggest artists have pressed pause on releases. Artists like Sam Smith, The 1975, Alicia Keys and Lady Gaga have all shelved scheduled releases in light of the change. While The Weeknd and Childish Gambino were nice enough to put their releases out there, and we just got a new made-for-TikTok hit from Drake today, some other household names have been less willing to test the waters. Fewer massive releases necessarily means less overall traffic to the DSPs. 
Lastly, the kind of music being engaged with is changing in light of the times. Two genres that have seen a noticeable uptick in consumption are ambient and kids music. The playlists that fans are making are disproportionately reflecting people's newfound domesticity. Playlists to cook, clean, relax, take a shower, or enjoy a meal to are proliferating – there's no reason not to offer your own solution to soundtracking these somewhat mundane tasks that are taking up more of our lives now.
So what does all this mean for your bottom line?
On YouTube, we've seen a big spike in viewership, but the early returns on ad revenue haven't been as promising. This is in part because whole industries have opted to hold back on blocks of ad spending while they wait out this disruption. You can think here of hospitality, travel, real estate, and entertainment, where companies rely on getting people out of the house.  Until these companies return in force to the market there will necessarily be a smaller pool of ad revenue to get your hands on. What this means is a decline in YouTube's fill rate, which corresponds to how often a potential advertising slot is booked or "filled" by an advertiser. That declining fill rate also means an overall lower CPM; the price per impression for advertisers (and revenue in your pocket) is falling. So for the time being you may paradoxically see an increase in the number of views your videos get paired with a decline in the actual payout you receive from YouTube for those views. We project that this diminished demand shouldn't last more than a couple months.
Meanwhile, on streaming platforms it may be just the opposite – you might see similar payouts for lower overall stream counts! One thing to note is that DSP streaming payouts aren't calculated on a strictly per-stream basis. Instead, they're calculated as a percentage of the total amount of streams occurring on the platform in a given month. We could walk you through this analytically with all the numbers involved,  but the key takeaway here is that as long as your proportion of streams – your overall footprint in the streaming ecosystem compared to your peers – stays the same, you should see a comparable revenue figure at the end of the month. 
Depending on your circumstances it may be  worthwhile to release your music now. If there's a smaller pool of competition for weekly playlists, and smaller stream counts are going to be paying out at a higher rate, you have the opportunity to make a bigger splash with your release than you might usually.  
This crisis is obviously a global tragedy. No one's career is going to be either made or broken by this, but that doesn't mean you can't continue to make music and reach your fans. Stay safe, stay inside, and stay creative.