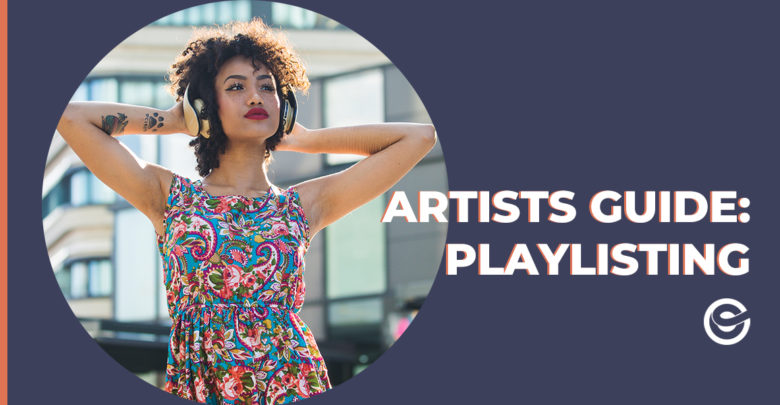 Submitting To Independent Playlists
An Artists' Guide
In the modern music world, few things can move the needle more for your latest release than submitting to independent playlists. While of course, we'd all like to see our work sitting pretty on the cover of New Music Friday, (and ONErpm's editorial relations team will work its tail off to try to secure you an editorial placement like that) there just aren't enough spots on the world's biggest playlists for everyone to land their dream placement with every release. That's where the vital world of independent playlists comes into play; an area we can help you to navigate, but one you should take ownership of as well.
There are thousands of playlists out there so the biggest thing to keep in mind is to never be discouraged by the ones that pass on you – remember to take the long view: the more playlists you submit to, the more likely one of them is going to accept you. Whether a certain curator loves or hates your work, whether it fits their aesthetic or not, that's all just personal preference; you're playing a numbers game. Securing enough small playlists will guarantee you find some new fans. Plus, your music might start to catch the eye of editorial playlisters.

Finding Places To Submit
Identifying playlists you can submit your music for consideration to isn't always easy. However, picking through your Fans Also Like section on Spotify and find where some of your peers' music is being featured is a good place to start. If an artist with a similar amount of followers and monthly listeners as you has recently secured a placement on a curators' playlist, it's worthwhile to navigate to that curators' page and try to find their contact information. Most curators are successful because of their passion and dedication to their craft. They'll usually take the time to give you a reply one way or another. 
Another trick is to seek out Collaborative Playlists that have a substantial amount of followers. These aren't incredibly common, as usually, curators will try to gate-keep their work, but sometimes people will leave these open on more niche playlists in order to facilitate more conversation on the platform. After all, no DJ knows every track in a given space. If you can find one, add the playlist to your library and select your best recent releases that specifically fit the mood of the playlist. When you're adding them, make sure you don't take the top slot, but aim high nonetheless – put your track in the top five or ten spots. 
Using SubmitHub
There's also SubmitHub, a frustrating but often worth-your-while spot to get your release on curators' radar. SubmitHub has a free model that allows you to submit your tracks to curators without paying anything, but if you really want to know whether you've got a hit on your hands you should spend a few dollars to buy their premium credits and submit them to a couple of curators that way. Make sure that you opt for their feedback and you can be guaranteed to get a bit of a sense of what listeners are hearing in your music. 
Leveraging Spotify And Social Media
Of course, you should never forget to submit all your work to Spotify's editorial team on your own to maximize your chances of landing on one of their playlists, as well as guarantee your latest release will land on your current fans' Radio & Discover Weekly playlists. This is an easy process that should only take you five minutes. You can access your Spotify For Artists section from the backend of ONErpm.com – from there you'll be able to submit your pitch to Spotify. Just make sure you do so with at least 7 days advance notice so that the editorial team has time to review your submission. 
It's always important to favorite your tracks when they land on people's playlists and to thank them on socials with a shout-out if possible too. Building a playlist following is hard work for the curators, so you should express your gratitude by showing them some love. 
What we've covered here is by no means the end-all-be-all of independent playlisting; there's always more to learn in this space, and of course, there's a big correlation between playlist performance and other aspects of your marketing approach as an artist (like social media, contesting, and advertising). Watch this space for more tips on playlisting and everything else that goes into a successful career as an artist, but most importantly: don't stop creating!
Looking for more? Read all of our Artist Guides by clicking here.