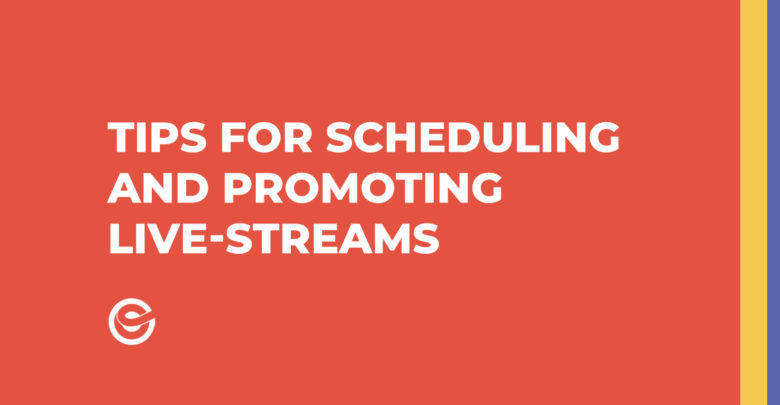 Tips for Scheduling and Promoting Live-Streams
Simple strategies to make your live video shine
Going live during confinement is an important way to maintain your audience's engagement with your music. It'll help you keep in touch with fans, which is an important factor especially if you were a touring artist before all this started. In this second part of our Guide To Going Live, we've got some important tips and tricks to remember when you're scheduling and promoting your live video session.
Having a regular posting calendar, and going live on a consistent schedule can give your fans (and you) a chance to organize their days and offer a bit of reliability in what's an otherwise fairly liminal time. Just make sure the content you're putting out there is of a quality you can be proud of long after this crisis is over (learn more about the best tech for going live here)
Create regular teasers to give notice to your fans about your upcoming live broadcasts with photos, videos, and art pieces created specifically for promoting your live content. It's important to remember to keep your branding consistent on these posts. 
Be strategic when thinking about what time you want to go live, and make sure to look at your social and YouTube analytics to see when most of your fans are online. Although many artists are going live at night, it doesn't mean that you need to. In fact, if you see artists similar to your own sound going live predominantly at a specific time it might be worthwhile to tack against the wind. Why not schedule your live session in the afternoon over lunch or even as an early morning coffee and doughnuts session? If you still have questions, consult your followers with quiz tools, such as the Quizz sticker on Instagram.
On Instagram, make sure your fans won't forget about your session by using the countdown feature on Stories. Encourage fans to click on the reminder, which appears as a pop up as soon as you go live. That'll help them mobilize their friends and make sure you cut through the clutter of the many Instagram Live videos going on these days.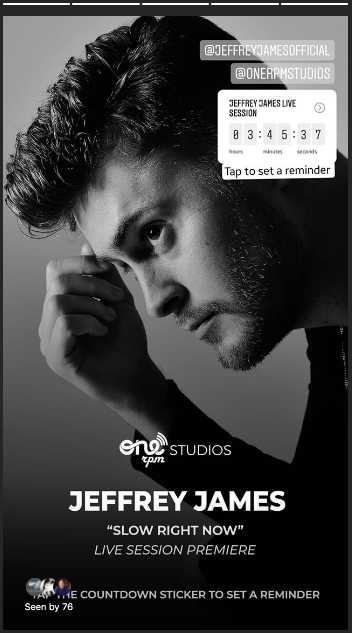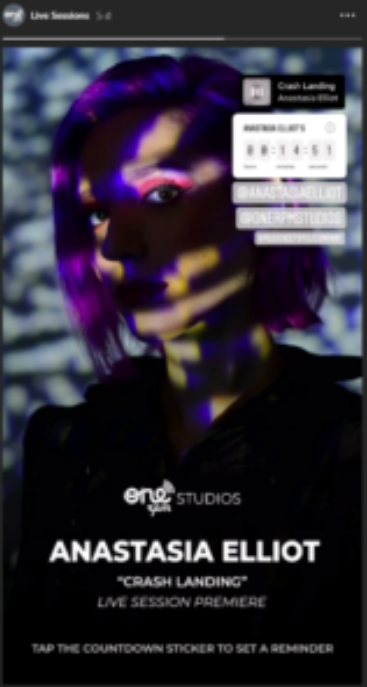 Never miss a chance to link fans out to streaming platforms to consume your music. Give some thought to creating an quarantine-themed playlist for folks stuck at home and sharing it with your fans, it'll give people another way to get introduced to your work. On Instagram, verified users or those with more than 10,000 followers can use the swipe-up feature to drive traffic from their Stories.
Having trouble putting together a playlist? You can always ask your audience to help you curate a playlist by asking them to leave you a comment with one song they've been loving in isolation. Your live video is a good opportunity to engage in this type of collaboration, as you can interact directly with fans as they share their feedback. 
Take advantage of your live broadcast to remind your fans to engage with your music on digital streaming platforms. At a time when nearly everything seems to be cancelled and manufacturing and fulfillment supply lines are at a standstill, you can't count on revenue from touring or merch coming down the pike any time soon, so don't miss an opportunity to plug your releases on streaming platforms.