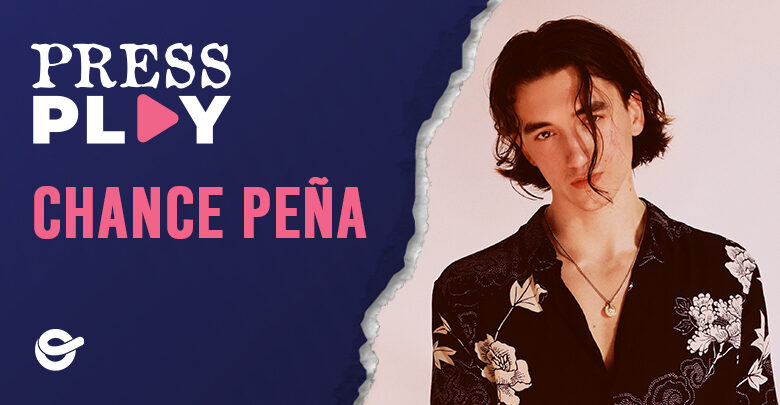 Chance Peña: Press Play
Singer-Songwriter Chance Peña Signs With ONErpm!
This week we announced our partnership with the dynamic singer-songwriter Chance Peña! With a flurry of offers from other labels, we were honored by Chance's decision to join the ONErpm Fam, and we weren't alone! Since the announcement we've seen an outpouring of support for Chance, his music and the signing….
Featured Press
HITS Daily Double: ONErpm TAKES A CHANCE, AND VICE VERSA
Billboard: Artist signings this week: Bettye LaVette to Jay-Vee, Chance Peña to ONErpm and more.
Celebrity Access: ONErpm Signs Singer/Songwriter Chase Peña
Country Aircheck: Singer/songwriter Chance Peña signed with ONErpm.
Broadway World Music: ONErpm Signs 23-Year Old Singer-Songwriter Chance Peña
Creative Industries News: ONErpm signs singer-songwriter Chance Peña to a global recording agreement
Music Connection: ONERPM SIGNS 23-YEAR-OLD CHANCE PEÑA
ONErpm Official Press Release: ONErpm Signs 23-Year-Old Singer-Songwriter Chance Peña
About Chance Peña
Born and raised in Tyler, Texas, Chance Peña is a 23-year-old singer-songwriter and producer. Making music from an early age, he has cultivated a unique style of traditional storytelling infused with modern musical influences. Peña continues to cultivate his artistry by writing, producing, engineering and performing his own songs, as well as writing for other artists such as John Legend. His press history includes write-ups from Backward Noise and Atwood Magazine.