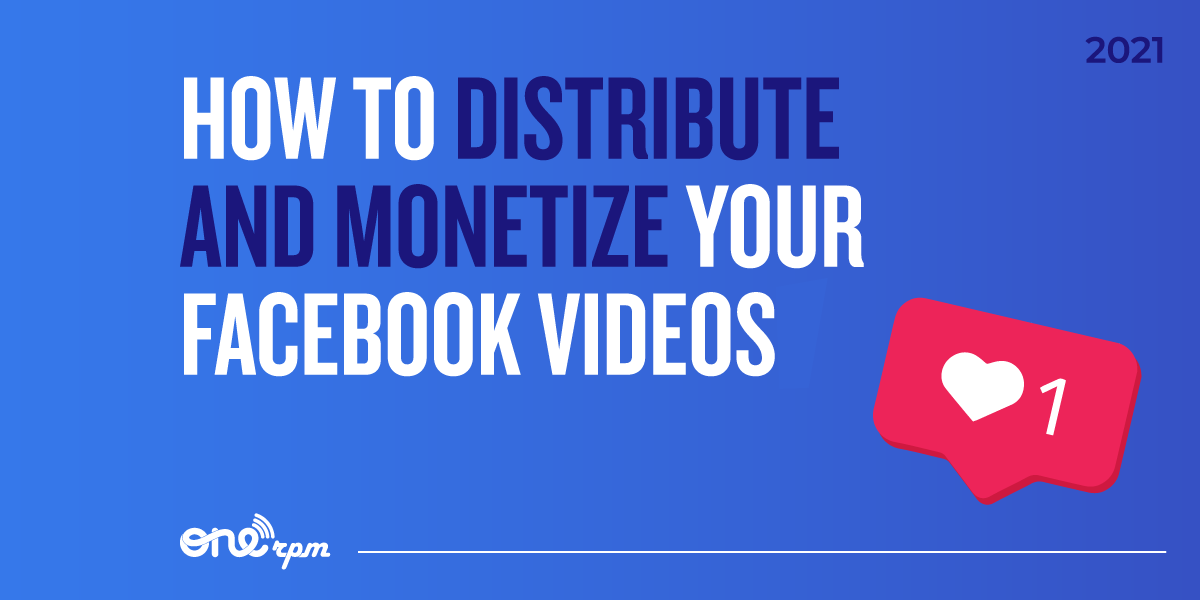 When you're going through the process of distributing your music videos, Facebook's "Premium Music Video" feature should be at the front of your mind. Your music video can now be officially licensed to Facebook, giving you access to a new audience and royalty stream. Wondering what that means for you? We got you covered!
What Is It
For as long as Facebook has been around, artists have been using it as a way to engage with their fans, breaking news, and, of course, share new releases with the whole world. Until now though, sharing Official Music Videos has always been a bit clunky. In the past, whenever you had a new video to share, you would have to upload the video to YouTube, then post the link across all their social media platforms. Audiences would see the video pop up on their news feeds, then have to click the link, wait for it to load, press the play button, sit through an ad and (if they haven't already run out of popcorn), stick around to watch your whole video. Obviously, your new track is a masterpiece but forcing Facebook users to switch apps when they find your video is just a pain.
Here's where Facebook's Premium Music Videos (PMV) comes in. For the first time ever, your official music video exists on the platform and fans can like, comment, react and share the video without ever having to close the app. Your tunes will start to bounce around Facebook like a beachball at Coachella–and the best part? YOU STILL GET PAID.
Every artist should be doing this on every official music video they release. After all, your identity as an artist is so much more than just the music you make, your visual aesthetic is just as important. That's why we're here to make sure your intellectual property is monetized as effectively as possible.
How To Use It
ONErpm makes it super easy for you to grab everything Facebook has to offer. Get your music videos on Facebook in 3 simple steps:
Log into your account at ONErpm
Go to Control Panel and click "Distribute Video"
Follow the steps and choose a release date
Once our team reviews the video it will be added to Facebook (as well as Amazon Music, TIDAL, and more) within 3-5 days. Make sure to upload your video to ONErpm.com at least two weeks before the release date!
Your video can now be shared on the Facebook platform and all money earned will be deposited directly into your ONErpm account. Wouldn't it be great if everything could be that simple?
As a bonus, all views earned on Facebook's PMV will count towards putting your track on Billboard Hot 100, Billboard 200, Artist 100, and Billboard Global 200 charts, as well as all other charts that incorporate streaming data. So what are you waiting for? Start distributing your videos on ONErpm today!