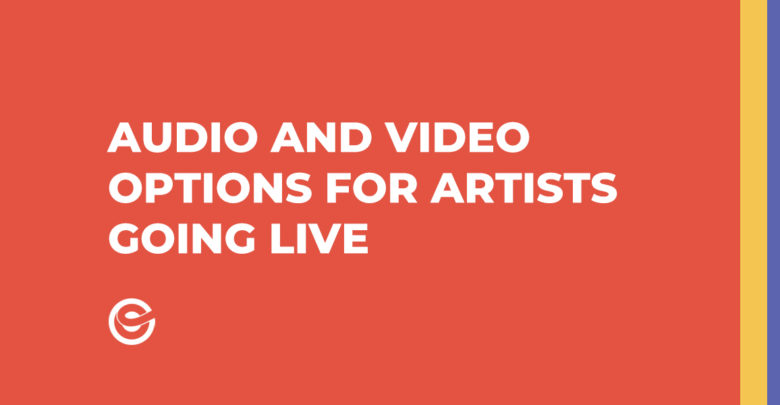 Audio And Video Options For Artists Going Live
Everything You Need For A Successful Stream
Live broadcasts from your bedroom, living room, garden, or any other room in your home are a great strategy for maintaining proximity to your audience when a live show just isn't in the cards. That being said, remember that the quality of your audio and video will make all the difference. You wouldn't release an album you recorded in your phone's voice notes, right? 
Right now, we're going to answer some fundamental technical questions about audio and video so you can make a high-quality live video – no matter what stage you're at in your career.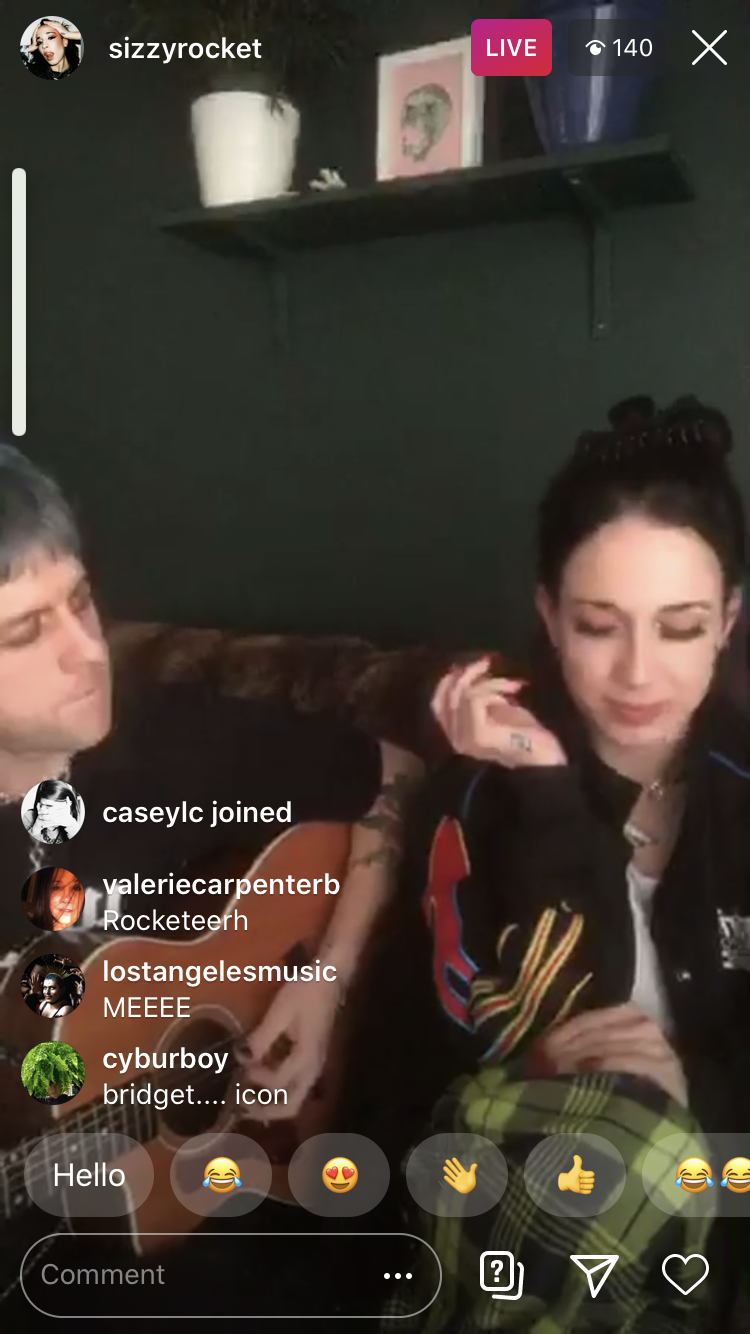 VIDEO
Most modern cell phones are equipped with high-quality cameras. Still, some precautions such as lighting, positioning, and framing are essential for your video to look good and keep your fans tuned in and engaged.
Framing: Position the phone so that the camera is at eye level. That way, you and your instrument will fit well and fill the frame. Bottom-up or top-down angles tend to be less captivating – build your tableau starting with your face.
Lighting: A uniformly lit environment helps a lot in the resolution of your video. You really want to avoid shadows, as dark environments often leave the image pixelated. A ring light is by far the best option when going live, however, using the ceiling light of your room (or going live outside on a sunny day) may also be sufficient. Make sure any lighting equipment is enough distance away so it doesn't wash out your 
Camera: After you've got the room lit up, it's time to think about your camera. The phone's rear camera has a better resolution than the one facing you. If you have someone with you as you're preparing to go live, use the rear camera. Your assistant can help with audience interaction and framing during the broadcast.  
Vertical or Horizontal? On Instagram, there are no strict rules on which direction to use the cell phone camera. If you want to actively be chatting with your audience, go vertical. It's a lot easier to read the comments as they come in that way, and it directs the audience's attention toward your face and body. If you're using YouTube, go horizontal – otherwise, your video won't be properly formatted for their platform.

If you're playing music with two people or more people in the same room at the same time, the horizontal format is definitely preferable, since the camera will be able to frame the face, body, and instruments. Use common sense.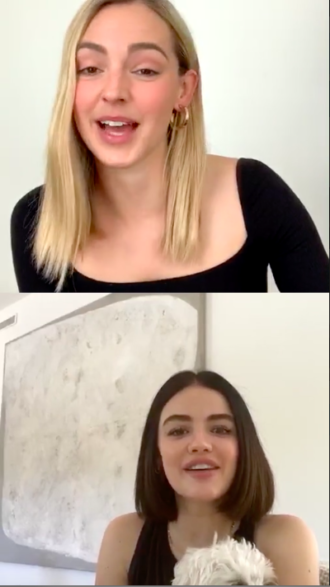 AUDIO
Microphone placement is everything.
The quality of audio your phone records is generally sufficient for speaking directly into it, but it can leave a lot to be desired for artists who are used to a lush studio sound. If you're going to go live, it's probably worthwhile to have a mic that won't compress your audio.
Below are some general tips that should help you no matter which platform you're planning to go live on. 
Find a quiet place for your presentation. DISABLE any noise reduction option on your device (cell phone or computer). Automatic noise reduction settings can cause your audio to be choppy or of poor quality. Give preference to natural sound, in an environment as quiet as possible.

Choose a frame where the phone isn't too far from you. This way, your spoken voice can be heard clearly and the sound of your music will be louder than any possible ambient noise like reverberations and external sounds.

If possible, use an external microphone compatible with your cell phone or computer. There are some options on the market for this type of equipment, from microphones that connect directly to the headphone port to more expensive models that work via a USB connection. If you are looking for the best bang for your buck, a good suggestion is to invest in a cheap lavalier microphone and try to position it as an ambient microphone. There are also directional microphones and bundled microphone sets for stereo capture. They are also available in different price ranges.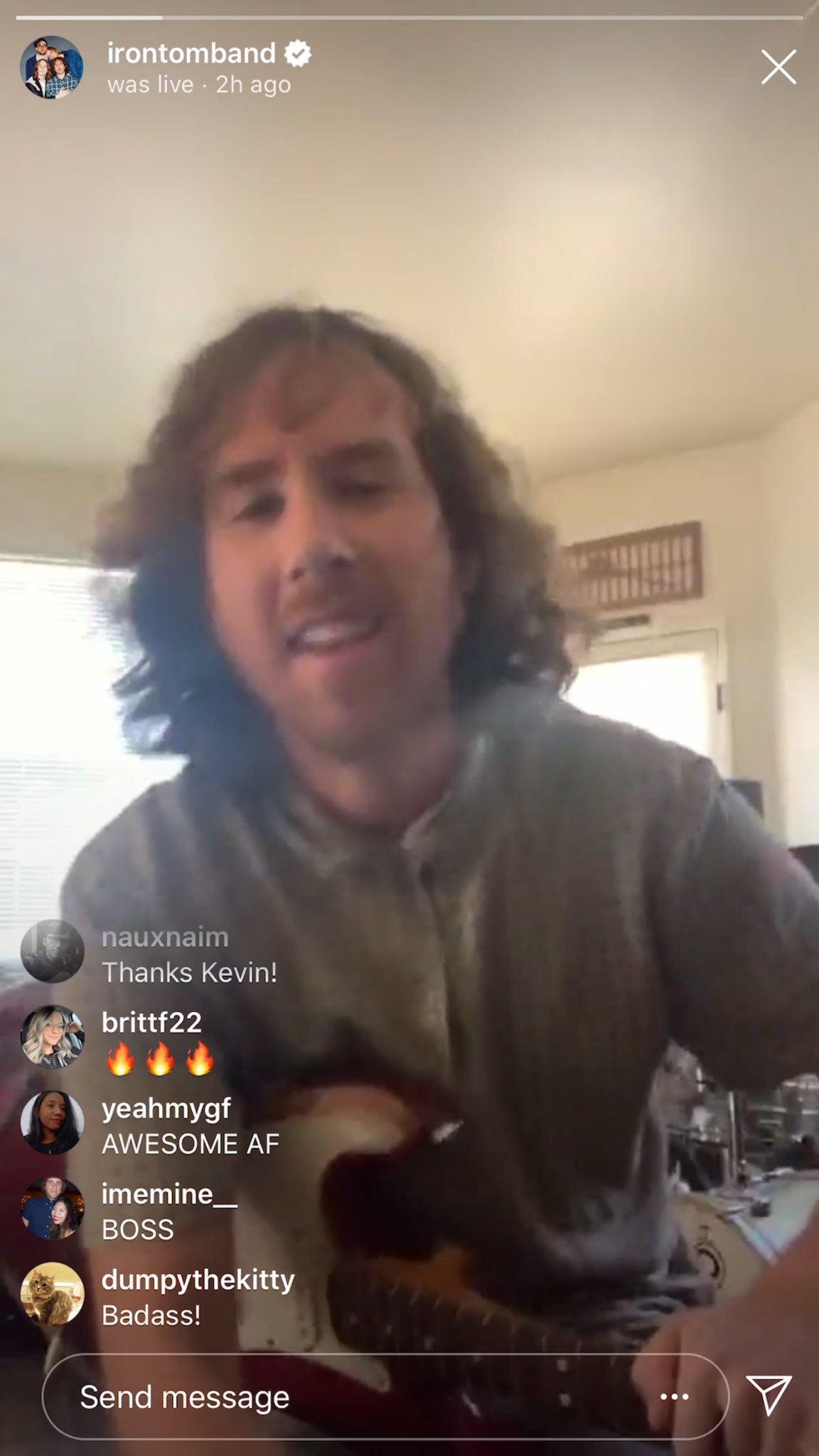 Microphone Suggestions
External sound interfaces ('sound cards') and external mixers are available on the market. There are phone-compatible models. Before buying, check the compatibility with your device and try to find videos of people using these devices in situations similar to the one you have in mind.
Some options:
Extremely important: do a test-run to see if the quality is good enough that people can hear and see you clearly. You can do this from your personal page instead of your artist profile so that you're not experimenting publicly.