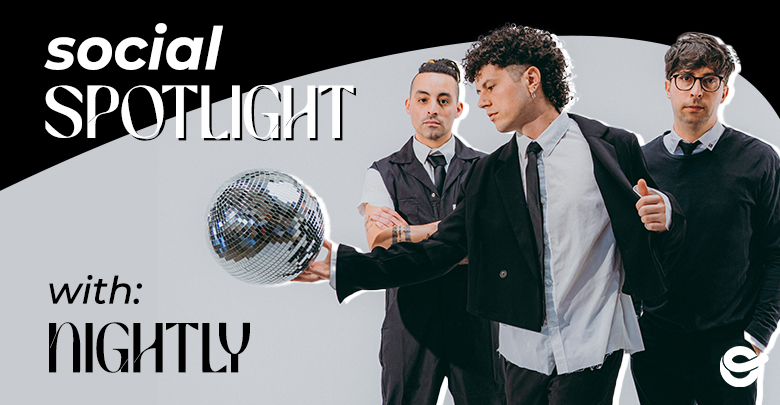 Social Spotlight: Nightly
It's Nightly! This time on Social Spotlight we're highlighting the Nashville-based group hot off their latest single and music video "like i do." During this release the band exemplified social strategy while maintaining their authentic, organic image. Let's take a closer look and see how they did it, and what artists can learn and pick up from their example.
"like i do"
Nightly has always done a great job at promoting themselves on social media, but their latest release "like i do" was especially brilliant. In lieu of a fully produced, spotless music video, Nightly donated the entirety of their budget to Wags & Walks, a non-profit dog rescue based in Nashville. A simple, and kind act that was well repaid by the band's fans who were more than willing to watch a lower-budget video featuring the group hanging out with their pups. Check it out here!
Staying Consistent
Ever since the explosion of TikTok, more artists have been struggling with a new kind of burnout. The shortform platform has always demanded a less polished, more authentic feel to content that has often felt disingenuous to artists. Additionally, while a couple of posts a week was plenty for things like Instagram, TikTok could handle and thrive under much higher frequencies of posting. The combination of this new style of content along with increased demand and frequency left many artists unable or unwilling to adapt.
This is where Nightly uses a simple trick that really pays off. In order to meet the ever increasing volume of content artists are required to produce in 2023, Nightly simply schedules one day a week, and dedicates the whole day to shooting content. Now, don't get us wrong, we know capturing content isn't a novel concept, but it's all the more critical in the new age of social media, and Nightly is proof of that.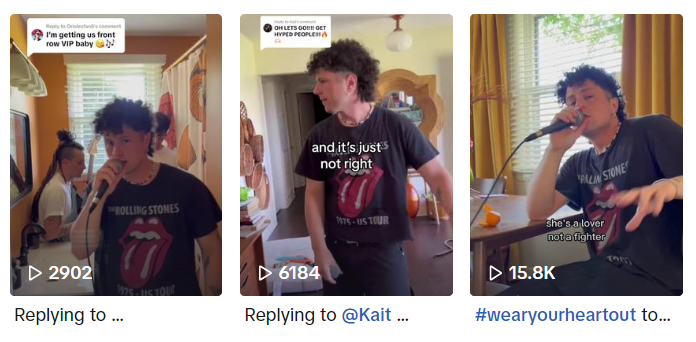 Discord & Fan Connection
Another tool that Nightly has in its arsenal that not everyone makes use of is Discord. For a group that puts their stans front and center, this is the ultimate opportunity to connect directly with the people that are always craving new content. The band's server features areas for the band's biggest fans to chat about upcoming shows, share pictures of their pets, and ask the band direct questions. Outside of the unique experiences it offers the members of the community, the band can also utilize the platform to open a direct line with fans, making selling merch/tickets that much easier.
All these strategies and then some have helped nightly continue to stand out from the crowd, and cut through the clutter of modern social media. Give them a try! And check out Nightly's "like i do" available anywhere you stream music.