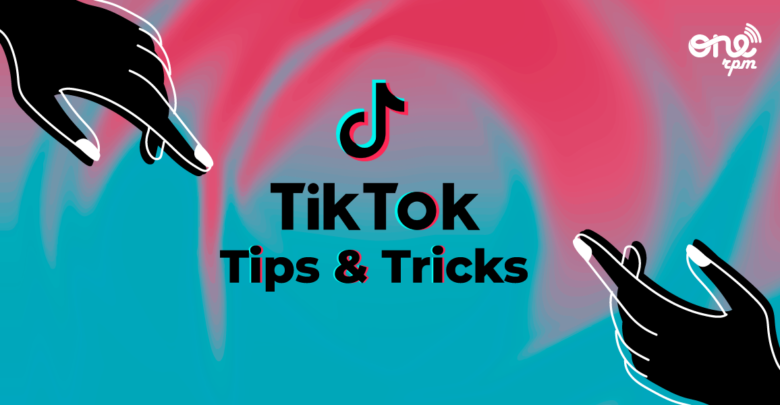 TikTok Tips: How To Get Started
How To Get Started On The Wildly Popular Platform
Today's musical landscape has become dominated by the cutting-edge, short-form content sharing app TikTok. With an algorithm that emphasizes the discovery of new sounds and music, TikTok is a great place to grow your fanbase. Concerned about how to get started? In this post, we'll run you through the what, why, and how straight from the minds of our marketing specialists at ONErpm.
What You Should Know About TikTok
In case you're feeling a little out of your depth here we'll start with the basics. In short, TikTok is an app where users can easily create and post 15 or 60-second videos doing quite literally anything. Originally released back in 2016, the app later acquired its competitor, Musical.ly, and now boasts one of the largest active populations of any social platform.
What's The Appeal
The appeal of TikTok is two-fold: the ease of content creation and the unique-to-you discovery page simply named "For You." 
Regarding content creation, TikTok boasts a massive library of video creation tools all included, for free, within the app. We're talking dozens of snip, clip, and cropping edit tools, hundreds of interactive face filters, and an ever-growing number of user-uploaded sounds to use as the soundscape of your video. With this massive goodie bag of tools at your disposal, TikTok allows users to maximize their creativity without having to spend hours working in special video-editing software.
And then there's the "For You" page. Often referred to as the "#fyp", the "For You" page is a one-of-a-kind, hyper-adaptive, discovery page that is unique to each user. This sort of recommendation algorithm is something Facebook, Instagram, and Youtube have used for quite some time, but let us tell you–TikTok ain't messin' around here. The platform's ability to learn and show you videos that you're actually interested in is unparalleled. The result? An endless stream of content perfectly curated for you.  A personal favorite, check out this very New England man turn a children's sandbox into a legally registered boat (Here's him in boating magazine). TikTok's ability to serve videos to users who genuinely want to see it allows very unique content to go viral and develop a community. Everything has a place on the app.
How To Get Started
Now that you've got the low-down, let's go over some key tips to get your profile calibrated and ready for #fyp stardom. 
Once you've made your account, you'll want to warm up your profile a bit to help TikTok calibrate what content the app shows you. For the first few days, you should use your account like any other user, get comfortable scrolling, hang out awhile, watch some dog videos! Based on how long you watch videos, what you like, what you share, and a variety of other metrics, TikTok will begin to understand your profile which will pay off big-time when it's deciding who on the #fyp to show you off to.
Making Your First Post
Once you've warmed up your account a great next step is to make an intro post! Kind of like this blog post who, what, where, when, and why all go a long way with viewers. Whenever you're setting out to make a post, you should check out what hashtags and what Sounds are trending on the app that day. This is the easiest way to pick up some organic views as you know users the world over are interacting with them.
Now that you've gotten calibrated and let the people know who you are, it's best to post consistently 2-3 times a week (or multiple times a day if you've got the creative juices flowing). As you plug along it's good to check out your analytics within your profile's business suite (Profile -> Three Dots Top Right -> Business Suite -> Analytics). Here you can get the best idea of when to post and how often. 
Finally, if you are a musician looking to grow your audience, make sure to use your official sound. If you've distributed music through ONErpm, it will already be on TikTok! Make sure you use the Official Sound instead of uploading your music over your video by hand. By using your official sound, viewers will be able to easily stream the song when they find your video. If your post goes viral, your song could too! Some artists like to tease their music with snippets of the track before release – if you're going to do so, more power to you, but be aware that the real number you're looking for is interactions with the Official Sound. So if you have a hit on your hands with an original sound, just make sure you circle back after release and drop a similar video that makes use of the Sound that you actually own. 
To check out the latest from ONErpm, click here.