Spotify Marquee and Social Ads
Spotify Has Published a New Study On Marquees! Let's Dig In!
A new study published by Spotify boasts the overall effectiveness of their core advertising product, Spotify Marquee. Revered by some as a high quality product, and feared by others as the start of reduced overall revenue, Marquee has always been a point of contention within the industry. So let's take a closer look at the platform's claim, that Marquee delivers 10x more listeners per dollar than social ads, and determine the context and reality of the situation. 
The Context
Spotify's post recapping their study implies a baseline understanding of the product, skimping on an overview (see our's here), and diving right into the study's set up. The most important thing they glaze over here is that Marquee only targets an artist's current listeners ON SPOTIFY. Marquee isn't adding new listeners to the pot, it's simply reactivating those existing listeners.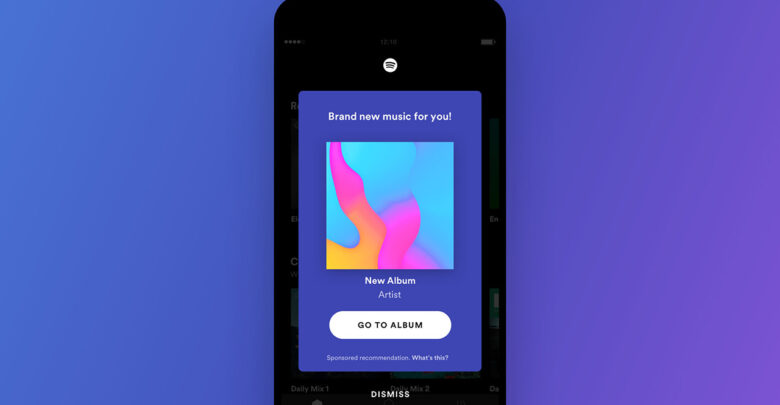 The Best At Activating Existing Fans
Within this context, Spotify Marquee is certainly the best at what it does! There is no way in hell social ads will ever be better at activating your core Spotify listenership than Spotify's Marquee – how could it, when there are multiple steps between a fan seeing your ad on socials and streaming it, whereas Spotify is reaching them while they're already listening? What Marquee can't provide is new leads, a necessity in any marketing plan worth its salt. While Marquee does a great job of making sure your fanbase is aware, social ads will always be better at creating new listenership and new fans. 
Marquee Limitations
If you read the piece on Spotify's blog, you'll get a sense that this is the most revolutionary development in the history of digital music marketing. You'll forgive us if we're not quite the pollyannas they are, but it's our job to give you the unvarnished truth on the subject. 
It goes without saying, if you are an artist that has an audience big enough to activate a large scale marquee, this product is really valuable – you're hitting someone as they're opening up the app that they use to listen to music, reminding them (a fan of yours) that you have just the thing they're looking for. That doesn't mean it's a silver bullet — because part of music marketing is growing your audience pool, introducing new people to your music, whether through their friends, through their aesthetic sensibilities, through brand recognition and synergy, through collaboration with artists they're already familiar with, or any number of other ways. 
Artist Growth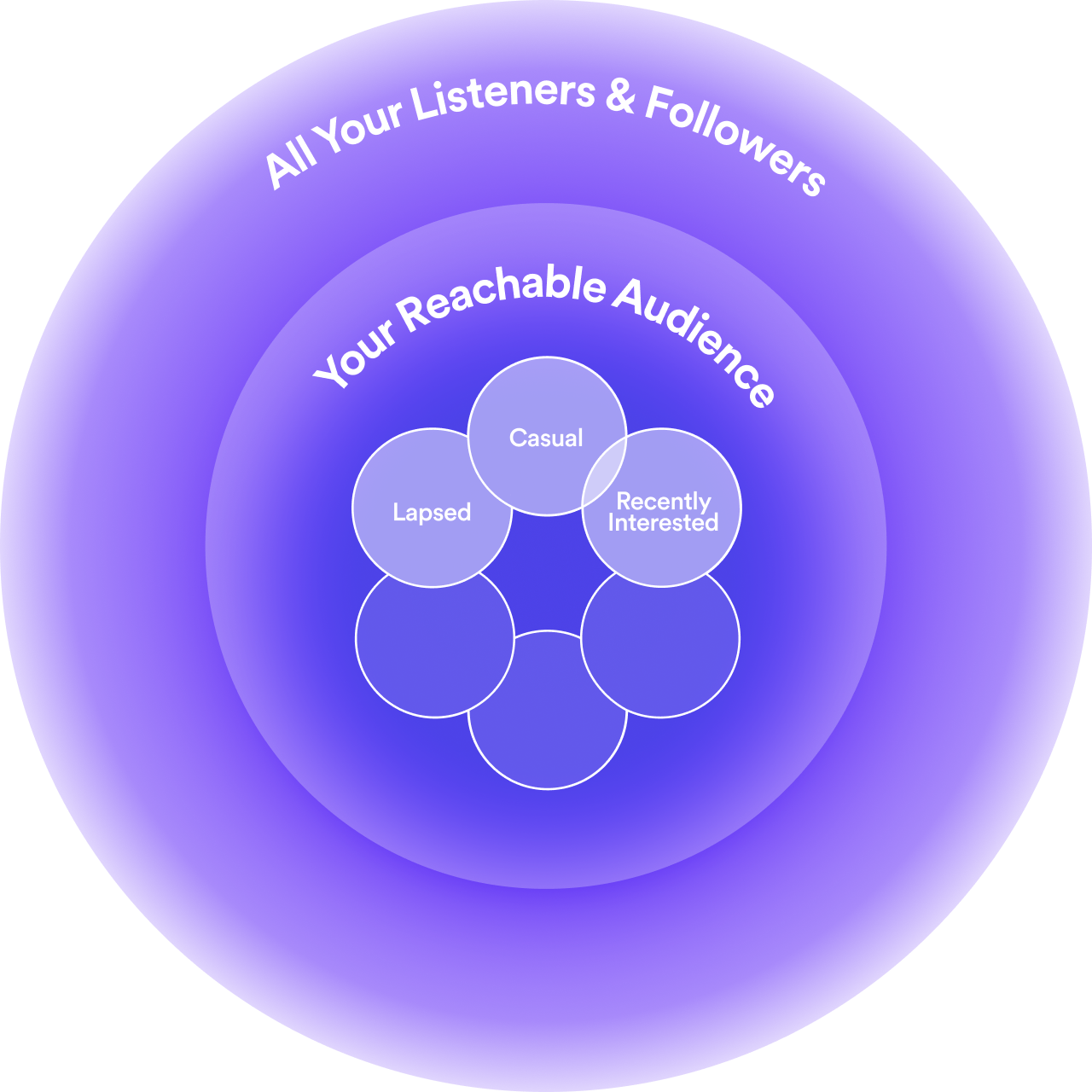 For finding new fans, other platforms, like YouTube, Meta (FB/IG), TikTok, Snapchat, and the like remain the best ways to get new impressions from folks that are either unfamiliar with or passingly familiar with your music. Moreover – you have fans that don't use Spotify! Apple Music is huge! YouTube is the world's second largest search engine behind Google! Tidal, Deezer, Napster, Resso, Qobuz, and Pandora all have dedicated listener-bases (and in many cases pay out at a higher rate per-stream than Spotify).
That's the biggest area that the Marquee product falls short, because as of Q4 2023, you can only use it to hit your own fans. And you're paying in the area of $0.50 to get someone who's already your fan to click through to the album that you're pretty sure they were going to get around to listening to eventually. 
Marquee Costs
And that brings us to costs – it's up to you as the artist team to decide whether paying to get your own fans to listen to your music is really worth it to you – there's no question that this ad product drives streaming behavior in an unprecedented way. It's just that there's a reason a lot of major players in the music industry have been reticent to dive in headfirst – a lot of folks feel like this is just Spotify charging for the sort of service that they already provide (to a less targeted degree) for free with products like Release Radar and Discover Weekly.
Conclusions
In 2023 Spotify is poised to continue the aggressive development of their marquee program with the expansion into new territories and offering of new variations of the product. After all, the company has literally never made a profit; its long-term goal is to establish itself as a hub of listenership and then find ways to monetize that, whether through the fans or the artists. As the product continues to develop, we can expect that new features, costs, best practices, and more are likely on the way. In short, Marquee will likely continue to be a major talking point in the industry.
While they've gone out of their way to bury the lede here, the statement they've made is still factual. Spotify Marquee is ten times more effective at driving listenership than Social Ads (when narrowly targeting a user's core fans). That said, it would be ill-advised to move all your eggs into that one basket. In an ideal world where artists have infinite funding to promote their music, they would do best to make use of both Marquee and Social spending.