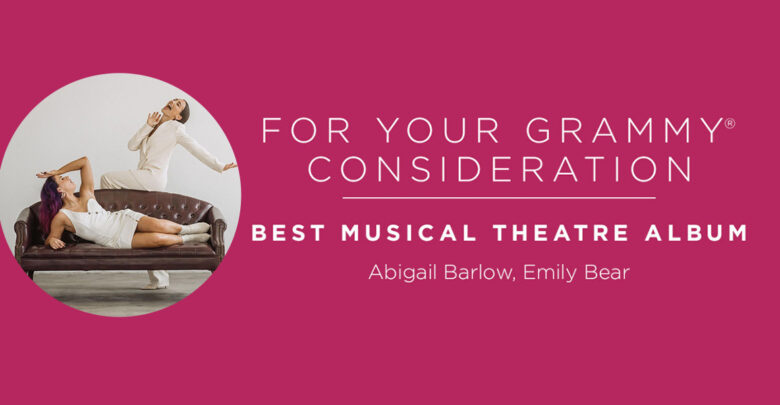 For Your Grammy Consideration: Barlow and Bear
Best Musical Theater Album (EVER)

Abigail Barlow and Emily Bear set out to answer the simple question: What if Bridgerton was a musical?
Writing, producing, orchestrating, and recording 15 original songs for the album, inspired by the hit Netflix show, Barlow & Bear have broken new ground by involving their audience in their process every step of the way via social media.
Together the pair are breathing new life into musical theater with The Unofficial Bridgerton Musical's merging of Broadway influences, contemporary scoring, and a pop through-line.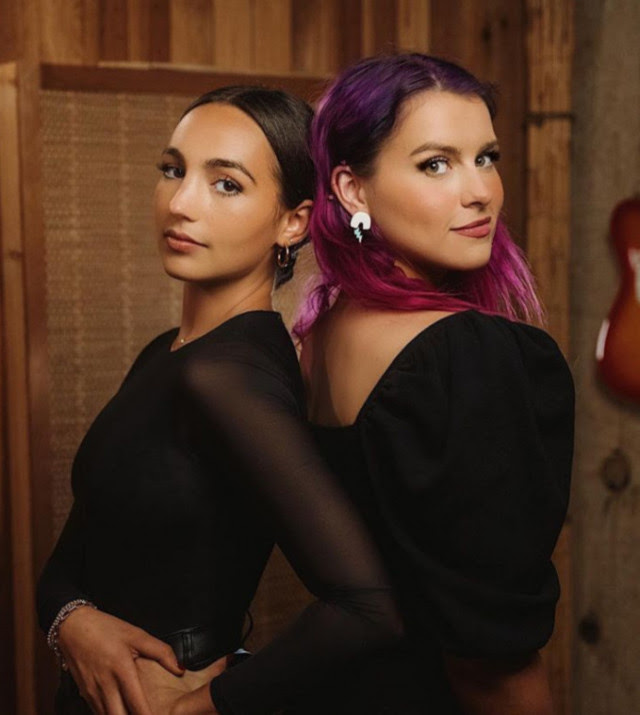 Attracting viral global media attention, Barlow & Bear have been featured in Variety, People, Playbill, Entertainment Weekly, The Boston Globe, BBC, NPR's All Things Considered, The Kelly Clarkson Show, and many others.
The Unofficial Bridgerton Musical has revolutionized the relationship between writer and audience. In a traditional sense, the composer and the consumer rarely interact. But Barlow & Bear have removed that barrier, instead of fostering a sense of community, friendship, and artistic collaboration with their listeners.
Barlow & Bear's use of TikTok and Instagram to courageously share and involve the world demystified the creative process of writing a musical. Their real-time live streams documented their composing, orchestrating, and recording sessions, and the duo were surprised by the interest in their behind-the-scenes progress.
"We weren't expecting people to enjoy watching us write for 4 hours straight or struggle on a verse for an hour," Bear says. "I think creators lose sight that most people don't know what it means to write a song or a musical. For someone who had no idea what the process was like, they found it fascinating."
Barlow added, "There have been so many young composers and young girls who have sent the most incredible messages to us, and we want to show them that you can do this too." The best part has been seeing how their creation has inspired others to create as well, whether through duets, song covers, art, or choreography.
The album's 15 original songs, inspired by the show's first season, are written and performed by Abigail Barlow, 22, and Emily Bear, 19. Barlow is featured on lead vocals, brilliantly voicing multiple characters. Bear also served as orchestrator and producer.

"Absolutely blown away by the Bridgerton musical"
– Netflix
"The #Bridgerton musical is blowing. My. Mind."
⁃ Chris Van Dusen (Bridgerton creator & producer)
Click To Watch: Barlow & Bear: The backstory and creation of "The (Unofficial) Bridgerton Musical"