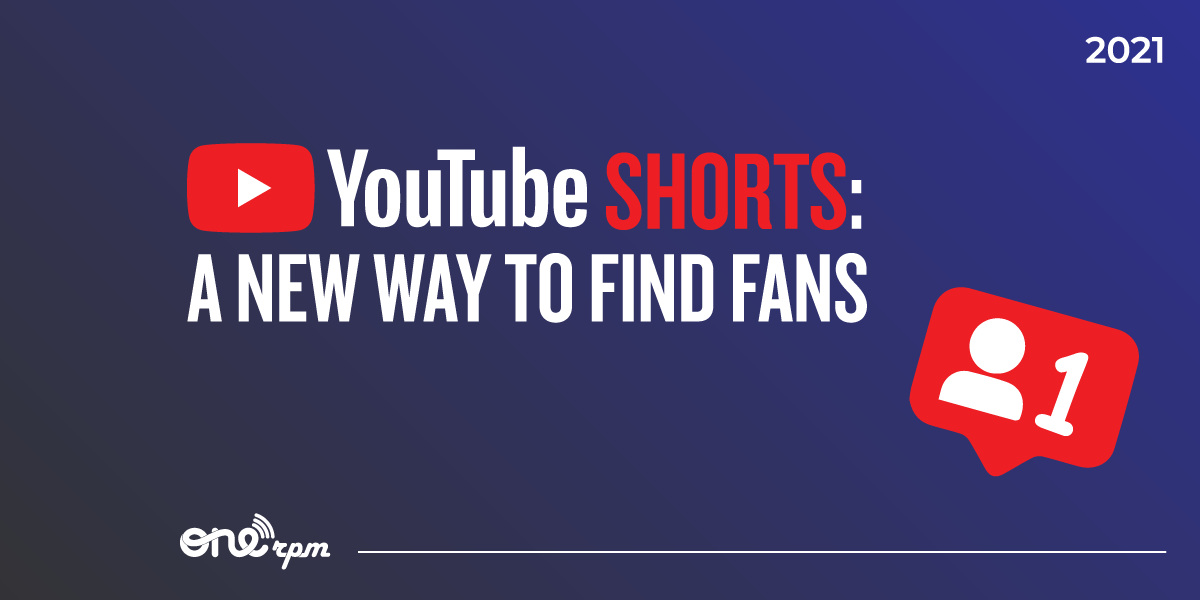 What's up ONErpm Fam! We've got great news for all you TikTok and short-form video lovers! That's right! YouTube has hopped on the wagon and unveiled their latest feature "Youtube Shorts" now in beta. 
YouTube Shorts is a new vertical video discovery feed comprised of quick posts up to 60 seconds in length. Similar to TikTok, this fast and catchy content makes building an audience, driving engagement and going viral easy!  But where TikTok can't compete is size. Every month 2 Billion users flock to YouTube to watch and enjoy content. That's a number we haven't seen yet on TikTok. 
YouTube Shorts is still in Beta right now, which means not everyone has access to the Shorts posting feature in their YouTube app on their phone, but if you've scrolled through your YouTube feed recently either on a computer or your phone, you've probably come across some of these Shorts, and our bet is a few of the ones you saw already had millions of views. 
So let's recap, Youtube Shorts is like TikTok but with a major audience upgrade and it's in beta. Plus, it's on the same platform where your official music videos live, which just so happens to be the world's second biggest search engine. Plus you probably already have some audience there, since all your releases through ONErpm have been automatically populating your artist page on-platform. 
Thus far, less than ten million posts have gone up on YouTube Shorts, because the beta version for posting hasn't been rolled out to everyone's YouTube app yet. That means when it's made available to everyone, Shorts will either explode in popularity and make the world's most popular video site more popular, or we'll witness another Google+ fiasco, which – y'know. Is never outside the realm of possibility.
But, while the YouTube Shorts feature isn't available in everyone's app yet, the ability to post is actually available for every creator on the platform already, and it's surprisingly simple to do. All you need to do is include the #Shorts in your title AND your description of the video. If you've already had some luck on TikTok, Triller, or IG Reels you can start to repurpose that content in no time flat by migrating it over to your YouTube channel and reach a whole new curated audience. 
There's no time to waste! You're going to wanna get in on the ground floor for this! 
Get out there and start posting some viral content using #shorts!!!!