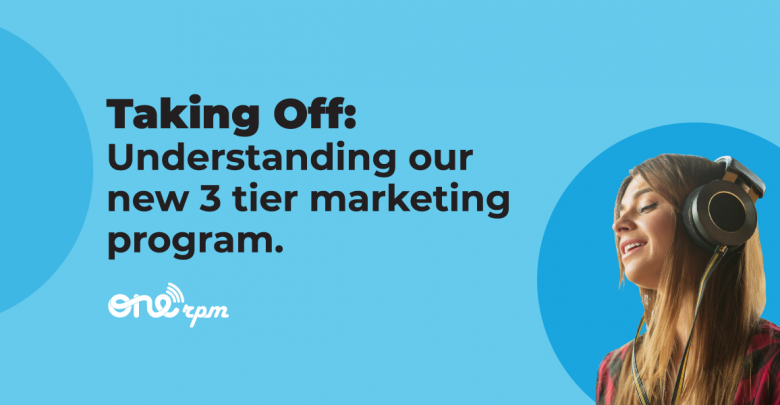 DIY, Taking Off, Next Level: Taking Off
ONErpm is the only music company that provides scaling assistance to best suit the needs of each individual artist. As you build your audience and develop your fanbase, new, more sophisticated tools will become available through our three-tiered artist program:
DIY

Taking Off

Next Level
In this post we'll get you briefed on stage two, Taking Off.
Looking for more of an introduction? Check out our DIY Post HERE.
Taking Off
At the Taking Off level, an artist has started to grow and develop their team into a place where a more hands-on approach is key to continue sustainable growth and the effective execution of goals. This hands-on support is provided by our team of specialists at ONErpm. 
At this stage, ONErpm can provide dedicated project management to help with the creation and execution of marketing plans and bespoke marketing/career development solutions to artists who need more than just digital distribution. 
Taking Off is the most flexible level of the three-tiered program. With varying services dependent on the terms agreed upon between the artist and ONErpm, every artist will activate different parts of the global ONErpm superstructure.
A full list of services in addition to those provided at the DIY level includes:
DSP platform marketing

Dedicated Project Management and execution

Financing

Access to ONErpm Studios facilities

Advertising Support on DSPs, social media, Google, and YouTube

Admission into ONErpm's multi-channel network (MCN)

YouTube Channel Management and Admission into ONErpm's multi-channel network (MCN)

Direct To Fan marketing initiatives

Unlock access to ONErpm's proprietary marketing campaign manager software
The Next Level
In our 3 stage program, the "Taking Off" level can seem initially daunting. With stardom looming, it's hard to figure out how to keep pushing the boundaries and continue to level up. But with our help, you'll be there in no time! So enjoy the moment! You're only Taking Off once!  Once you harness the power of this stage the sky's the limit with only The Next Level above you.