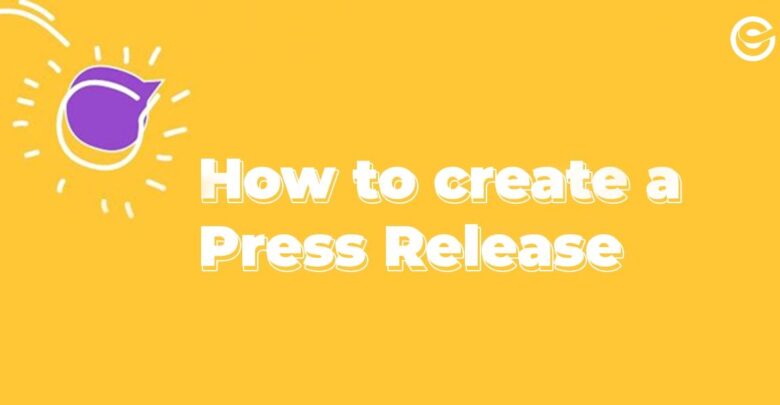 How To Create A Press Release
Check Out These Tips & Tricks
Imagine it #ONErpmfam: you just recorded the best song of all time and now you're ready to let the world know. Developing a press kit, and building your own press release is an excellent way to spread the word, and summarize what makes your record special for tastemakers everywhere.
Below, we've broken down some best practices to help you with writing a press release. Press Releases, and Press Kits are a great way to introduce yourself to curators, small labels, and blogs when you're looking to amplify your next release.
Experiment by applying these recommendations in practice and remember that it's all about constancy and dedication.
Come up with a catchy title for your press release

: remember that this will be the first thing readers will see. Be creative, because it's about drawing attention to your material. If you don't know where to start when writing a press release, remember that you can always see how your favorite artists do it, for example.

Add

your release

cover

and/or your

promo photos

.

Brief biography.

Tell us about yourself. This first paragraph will act as your "cover letter" for those who are not yet familiar with you and your work.

Description of the info guide:

Tell us about the news story and its uniqueness. Share the dates of concert presentations of the new release or tell us about participation in other events. If you don't know what to say, you can always rely on the material you are preparing for pitching the release.

Listening link:

Attach a link to listen to the release that you have prepared for release (for example, using Yandex.Disk or SoundCloud). This will help journalists and media representatives understand what they are talking about and give them an idea of what to write.

Tell us about your release:

You can also tell more about the release, why you should listen to it – and thus "warm up" the audience and interest them. For example, you can use quotes from the author of the songs, tell about your sources of inspiration. Imagine being interviewed and you only have a couple of seconds to share the most interesting things.

Conclusion:

You can add information about upcoming dates of speeches and plans that you have to warm up interest, as well as any other important information that will help you remember.

Link to social networks:

Don't forget to add information about where you can find, subscribe and listen to your music (this can be a common smartlink).
To check out the latest from ONErpm, click here.