Spotify Introduces New Anniversary Promo Cards
Artists Can Now Create Personalized Assets To Celebrate Anniversaries
Hey, #ONErpmfam! We have some exciting news to share about Spotify's new update to their Promo Cards service! Spotify has added a new support feature to their Promo Card generator that will now allow artists to create and share specialized assets for album and single anniversaries!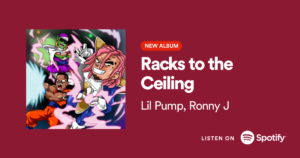 You can generate Promo Cards to celebrate new releases or the anniversary of your older albums' release dates by following roughly the same process. Here's how you'd generate an anniversary card:
Search for the track or album whose anniversary you want to celebrate, either the track or album and (if available) select the content.
Under the Customize section, choose "Anniversary" in the 'Focus' area and customize the background color.
Also under the Customize section, choose the desired ratio – portrait or landscape.
The resulting card will show track/album artwork, metadata, original release date, and anniversary details.
Download the asset to share on social. When you share it, remember to include the relevant
Spotify link in the text and tag @Spotify.
These assets are an excellent way to spread the word about a new release. According to Spotify, "Promo Cards allows artists and podcasters to customize, download, and share social promotional cards to hype up their artist profile, track, album, podcast episode or playlist placement."
What more do you need to hear? If Spotify says it's a good call, you can bet it's worth your time. Ready to get started? Click here to access the Promo Card generator. 
Looking for more helpful advice? Check out all of our artist guides by clicking here.