Music & Finance: TikTok
Is TikTok Paying Out Rights Owners Properly?
Hey #ONErpmfam! Let's talk about TikTok. The short form video platform's rise was undoubtedly meteoric. Since their merger with Musical.ly back in 2018 the company has been on an absolute tear, earning $4 billion in revenue last year, with a cool $12 billion expected in 2022 (and realistic expectations see them far exceeding that). So how, or why did the company only pay out $179 million to music rights shareholders last year? 
Out Ahead Of Their Skis
The answer to this question is more simple than you might think. It has to do with how quickly TikTok has amassed their commercially licensed music library. While logging onto TikTok, drafting a post, then utilizing the commercial library to add some trending track as background music may seem normal, music and social media were not always so well integrated. In fact, prior to TikTok, the largest influencers in the world would tip-toe around the use of unlicensed, mainstream music in their content, fearing demonetization or takedown. So how did we get to the point where viral content is now synonymous with mainstream music?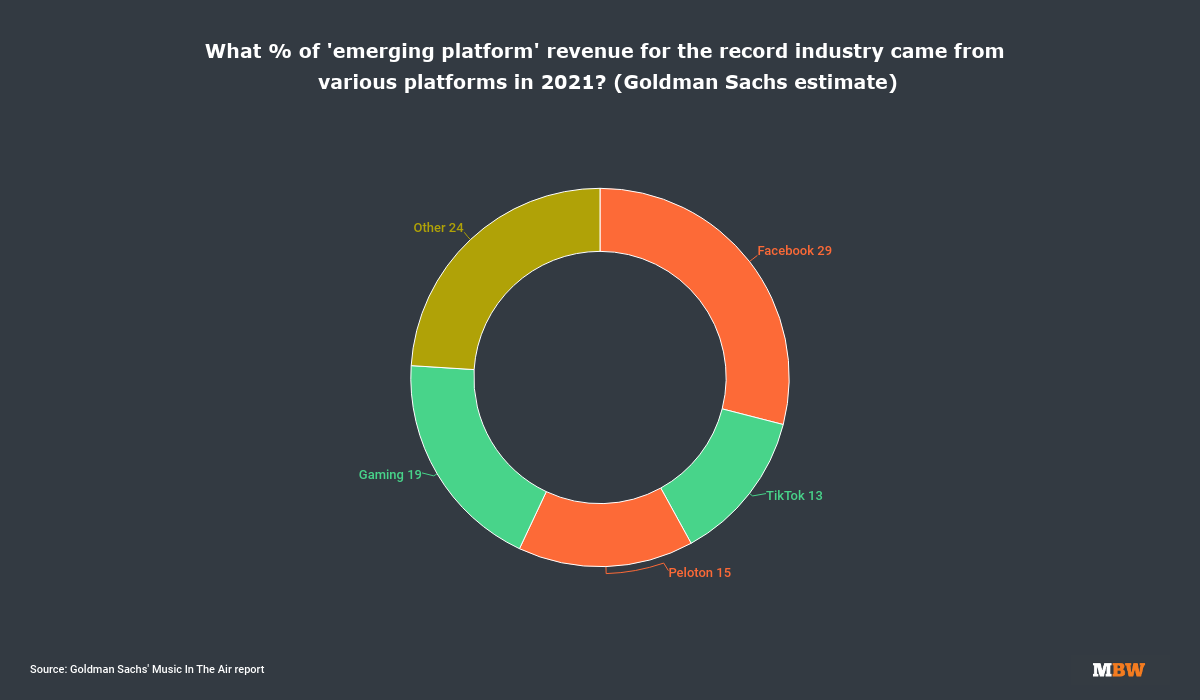 We have TikTok's merger with Musical.ly back in 2018 to thank for this. Following the merger, the company's commercial library grew rapidly with creators being granted wider freedom to use licensed music on the platform. To that effect, viral content quickly became tied to mainstream music, evolving to the point where influencer marketing and short form content creation became a necessity in any marketing campaign worth its salt.
The need for marketing on TikTok has put the platform in a tremendous position of power when licensing music. TikTok has used this power to license music via one off payment to labels and distributors who need their music on TikTok, rather than the widely adopted payment model of revenue sharing. Revenue share, aptly named, is when a company shares a portion of their revenue as payment to artists whose music is being exploited on the app. On TikTok, this would manifest itself in the form of advertising revenue; artists would be paid a percentage of the advertising revenue their sounds helped generate. 
So Why Not Share Revenue?
Revenue sharing is not a foreign, or uncalled for concept. YouTube has championed this payment model for years sharing their advertising revenue with the creators that inhabit their platform. Compared to TikTok's $4 billion earned and $179 million paid out, YouTube saw nearly $29 billion in revenue and paid out $6 billion to music rights shareholders in 2021. In percentages, TikTok paid out 4% of their revenue as opposed to YouTube's 20+%. 
YouTube has long been the forerunner in this space – their Content ID system is how artists can make money off of other channels using their music, whether it's somebody's wedding video, a fun animation, a lyric video, or any other content you can imagine, even if the creator isn't explicitly crediting the artist whose music they're using. Heading into 2023, YouTube's even rolling out a new creator program where artists can set a specific licensing cost for any music that they distribute to the platform, allowing brands or other channels to make use of their music (and collect earnings on it) for a one-time cost.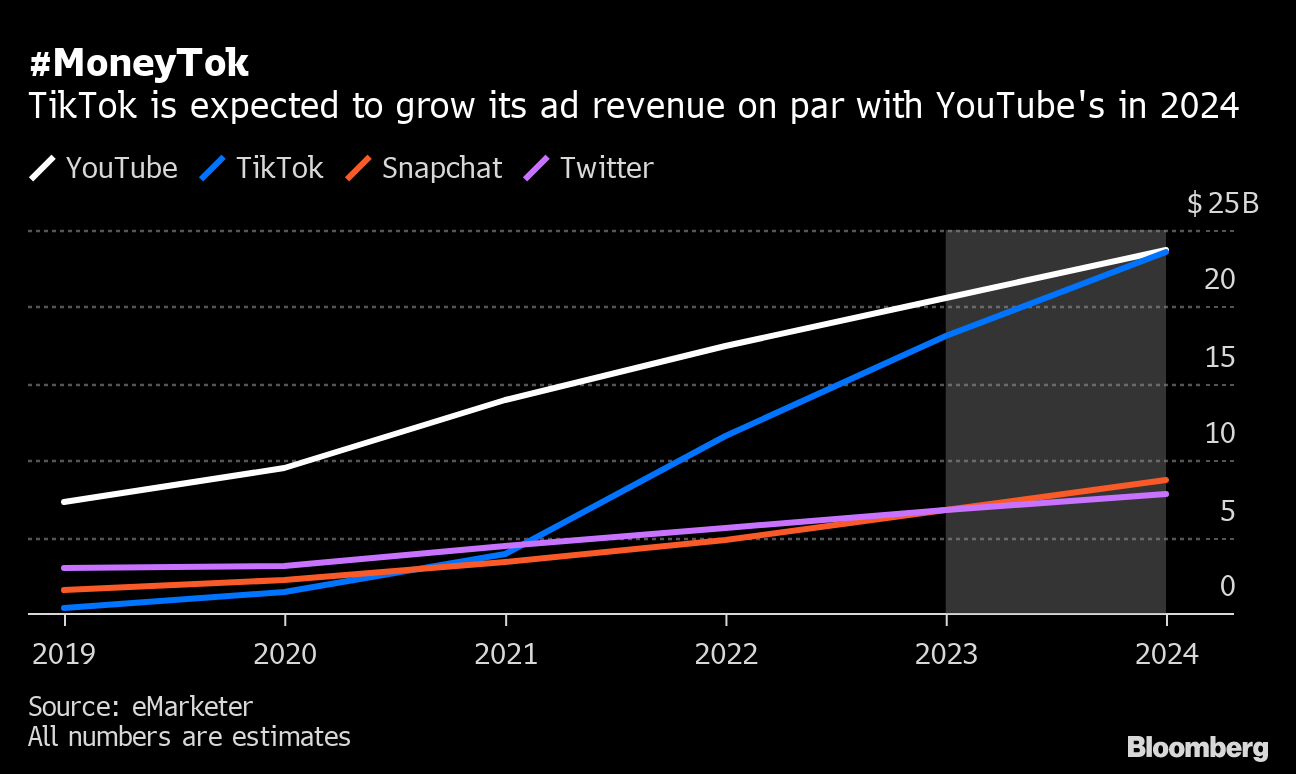 More recently, Facebook announced their own licensed music library for creators to use built on the revenue sharing payment model. Not only do they pay out to the musicians, they also pay out to the creators that are making the content that's reimagining that music. Both of these are companies that directly compete with TikTok via their products Instagram Reels and YouTube Shorts. Yet, TikTok has continued to defy the trend despite much of their $4 billion in earnings last year being largely thanks to music. 
From the horse's mouth, TikTok's global Head of Music, Ole Obermann gave the following explanation in a statement to Music Business Worldwide:
"The power of our platform has translated into record label and publishing contracts, the launch of careers, significant streaming uplift and TikTok having a positive impact on charts worldwide."
While TikTok's ability to create viral moments that translate to cross platform success is undeniable, artists should still be entitled to a larger piece of the pie. TikTok has built its success on viral trends that use licensed music, artists should share more in that success. A far more logical reason for TikTok to continue on with its current method of licensing music is the money saved from doing so. With TikTok paying out far less than their competitors, the sum of money saved provides TikTok a warchest to combat the likes of YouTube and Meta.
So How Are They Paying Artists & Creators?
While we've done our share to rag on TikTok's payment model, it's important to note there are ways to make money on the platform. TikTok's Creator Fund, influencer marketing, mechanical licensing payments and off platform trends are all options for making the most of things.
Established in 2020 with an initial budget of $200M, the creator fund at TikTok is now above $1B annually. Creators (anyone on tiktok, not just musicians) need to have 100K verified views in the last thirty days to stay qualified for it. If they do, they can apply to earn a small amount of revenue directly from tiktok – in the area of $0.05 CPM – so maybe $50 for a million views. Most creators who are barely at that threshold don't find that the payments from this fund are very substantial though and they often supplement those earnings with independent influencer marketing. Today, brands big and small are looking for creators to help supplement their awareness. These activations are far more lucrative for creators, with the uncapped earning potential depending on your current following and engagement. 
One way artists do earn money on the app is through mechanical licensing – each time their song gets used, they earn a small amount. While it's nowhere near the earnings that artists can collect on Apple Music, YouTube, or Spotify, it is one way artists receive payment from the platform. Per video creation using your sound these payments amount to about $0.003.
Where Are We Headed?
The stranglehold TikTok has on youth culture currently is undeniable, but major players in the music rights space are at the table with them today negotiating more equitable payouts for the artists whose music has always been inextricably linked to the culture of the moment. Mega-acts, whose name alone moves the needle on any given trend, will continue to use TikTok to help them create viral moments, whether they're earning a lot on-platform or not, because it's where the most people are. For the rest of the world, those of us that aren't quite on Beyonce's level yet, there's a decision to be made. Continuing to create and engage with trends on TikTok is vital for anyone trying to cultivate an audience, and promoting your own music on TikTok might end up being a profitable endeavor on-platform as well if new rates are set for earnings on that platform eventually. 
For the time being though, artists need to be cognizant that they could be earning more from the views that they're getting on their music on other platforms. We're not here to give any artist the end-all be-all answer to any question. The decision that artists need to make is: do you want your music being listened to for free, by a large younger audience on TikTok, in order to (hopefully) accelerate your growth, or do you want to be earning a piece of revenue on every view your music gets, by using it predominantly on the platforms where that payout structure is already in place.