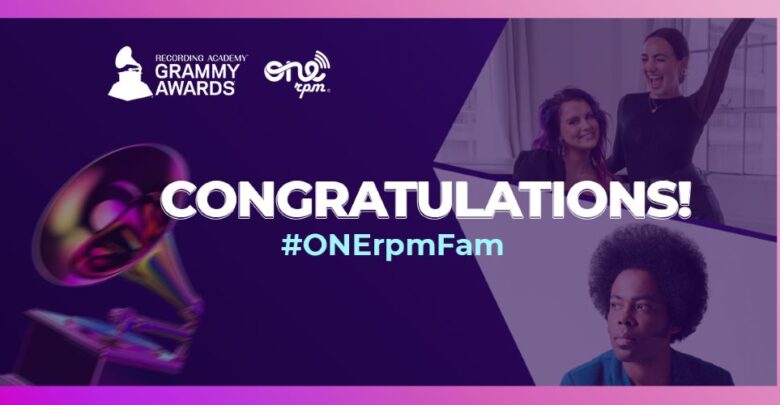 The ONErpmfam Won Big At The 2022 Grammys
Congratulations To Barlow & Bear, Alex Cuba, And All The Nominees
A massive congratulations to all of the ONErpm artists who took home an award at the 2022 Grammys, and to all nominees. We couldn't be more proud to see your wonderful work recognized for its ingenuity, craftsmanship, and contribution to music as a whole. Your creativity is endless, and we're excited to continue working with all of you, to ensure this isn't the last time your talent gets recognized on music's biggest stage. 
Duo Barlow & Bear took home the Grammy for Best Musical Theater Album for their work on The Unofficial Bridgerton Musical. Up against legendary composers like Andrew Lloyd Webber & Stephen Schwartz, the award caps off a massive run of success that originated with a viral TikTok video.
Latin Grammy & Juno award-winning Songwriter Alex Cuba also took home Best Latin Pop Album for his project Mendó. This is Cuba's 4th Grammy nomination and his first win. "Mendó," as performer, arranger, producer, composer, instrumentalist, Cuban Canadian Alex Cuba writes, "is the substance of the soul."
Nominees
Up for Best Reggae Album, Sean Paul, unfortunately, didn't take home the award for Live N Livin."This GRAMMY nomination is a special one," Paul told Dancehall Mag "Live N Livin is a very special project to me, it's a return to hardcore dancehall." Despite not winning, the album is still a testament to Paul's longevity and collaborative spirit. Crayon Kids, the new album from the ever influential Lucky Diaz and The Family Jam Band, also received a nomination for Best Children's Album. Having won multiple Grammys in the past this duo simply does not miss, we can't wait to see these two back at the awards where they belong.
To learn more about all of our artists that were nominated, click here.