Trace Adkins: For Your Grammy Consideration
Trace Adkins Marks 25 Years At The Top Of Country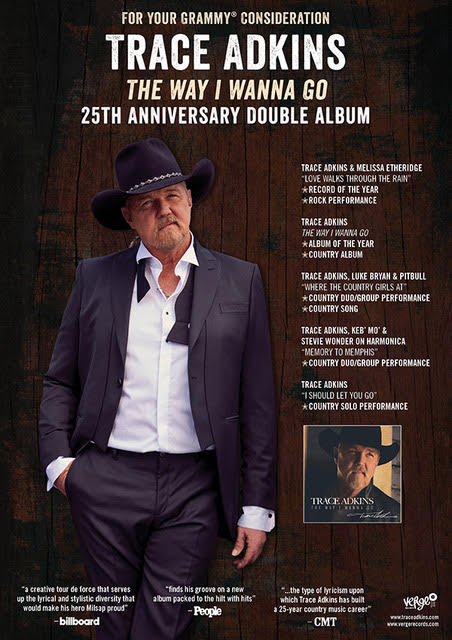 Trace Adkins delivers"A creative tour de force that serves up the lyrical and stylistic diversity that would make his hero (Ronnie) Milsap proud" – Billboard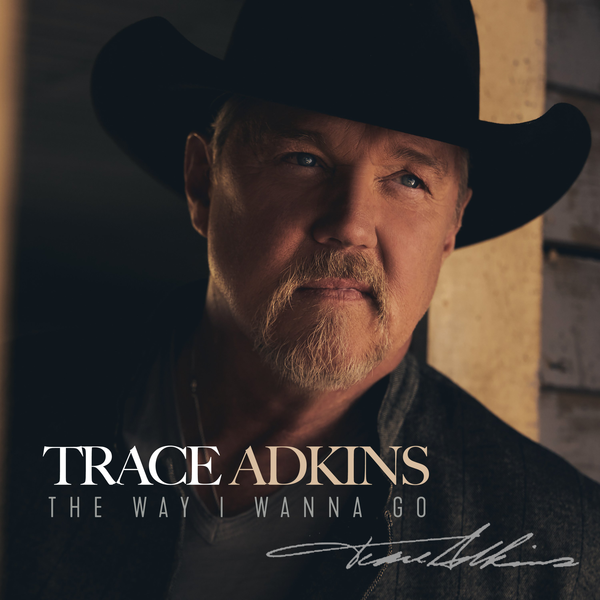 Speaking about the album, Trace Adkins said "This album is not only representative of 25 years since the release of my first album DREAMIN' OUT LOUD, but also a creative high point for me," says Adkins. "The songs, the production, and the collaborations with iconic artists make this very special for me. I am humbled and grateful to my fans, for they have allowed me to stick around long enough to record this album.
With over 11 million albums sold, and over 20 charted singles in 25 years, the GRAMMY nominee's new album not only highlights his cross-genre appeal and creativity, but also solidifies his place among the all-time Country greats.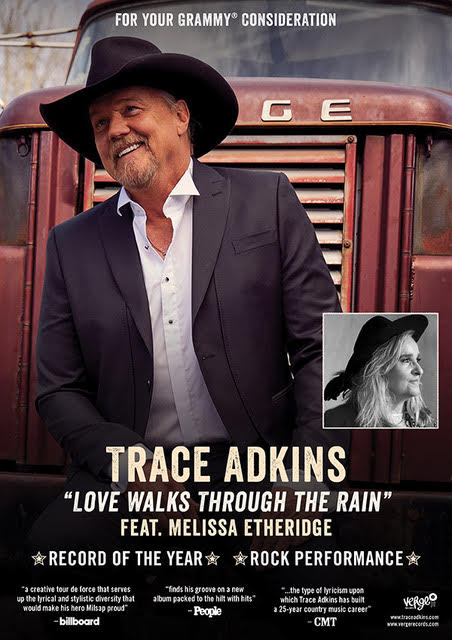 Looking for more? Check out our FYC: Barlow and Bear post here.