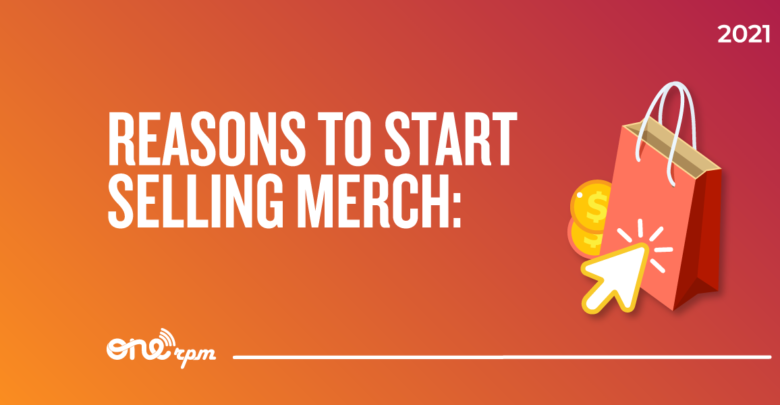 Why You Should Start Selling Merch
Trending
Whether It's T-Shirts or CD's, Merch Can Take Your Career To The Next Level
Financing your epic music journey towards greatness is hard work. Studio time is expensive, traveling to shows can start to add up, and streaming revenue will rarely cover the cost of recording unless you are a major act. With all of those obstacles, it is imperative up and coming acts take advantage of the revenue stream that is selling merch. 
Why?
Selling merchandise, like t-shirts and hoodies, or even novelty items like koozies or bottle openers is an amazing way to build a relationship with your fans. It also serves as an organic way to advertise your music and generate word of mouth around your release, since fans will be taking you with them everywhere they go. If your band's t-shirt ends up being their favorite piece of clothing, that means your logo, or artist name, or design will be represented across multiple locations in real life, and online. Remember, young people often base their style, personality, and their sense of self around the music they listen to. A good piece of merch is hard for fans not to purchase because it taps into that sense of identity. 
Still need convincing?
According to recent Spotify statistics, it would take roughly 25,000 streams to earn $100 in revenue. In merch, if you price your band's t-shirt at $20, that's just five tees. If you as an artist connect with your audience, they are going to desperately want to support you. While shelling out money for tickets is all well and good, a new CD, or vinyl pressing, or hoodie is a memento to their fandom, and allows them to show the world "they supported" (insert band name) before everyone else did. That's a powerful thing!
Who should I work with?
There are a number of companies that excel at providing artists with the end-to-end solutions they need to successfully sell merchandise. Shopify is well known as a simple to use e-commerce platform that artists and bands can utilize to create an online store, process orders, and track inventory. Since you can sell digital and physical products, artists can distribute their music directly through their website while also pushing new merchandise to their fans.
When it comes to designing, printing, and shipping solutions for that merch, look no further than a company like MissingInk or Outstanding Now. Both companies provide design services, mock-ups of your product, and fulfillment solutions that make selling and shipping your merch simple. Finally, look to a company like Single Music to enhance your Shopify with platform-specific toolkits that give you new insights into your fanbase, and digital ticketing services that enable you to sell live events to your fanbase through your website. 
By combining these services, you stand to profit the most from your merchandising endeavor. Over time, you may even find that merchandise provides continuous profit that can be reinvested into your career. Merchandise is a crucial part of the revenue mix for independent and up-and-coming acts, and it would be wise not to ignore it. The income it generates might be the difference between renting the A room during your next studio visit or recording in your cousin's basement again.