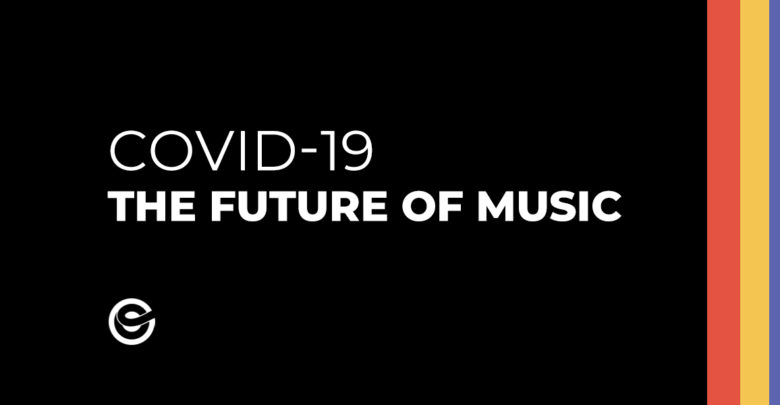 Going Forward: COVID and the Future
What comes next? Thinking about the coming months in the music world.
As the COVID-19 curve starts to flatten in some places because of aggressive mitigation efforts, we've entered a new phase of societal reaction, as a few states in the US and countries around the world are testing the waters on some loosening of their isolation laws. We figured we'd take the opportunity to address what (if any) impact this will have on artists' day-to-days. 
As these restrictions get a little more flexible, one shouldn't expect things to radically change; regardless of what legislatures are saying, most folks grasp the severity of the virus we're facing and won't race to restart things. Large crowds aren't going to be allowed again anytime soon, so concerts aren't going to be on the docket for the foreseeable future. That means live performances are still going to be taking place online – more on that here.
The impact that this transition will have on the lives of artists and the rest of the music business isn't entirely clear, but it's essential that every artist take stock of what the long-term impacts of what the shut-down will mean for their career, now more than ever. It's not just concerts, after all: public performance rights and sync royalties have also been thrown out of whack by this virus as TV shows are no longer going into production and coffee shop baristas are no longer spinning their favorite playlists. If you're not sure on the difference between these kinds of royalties, Soundcharts has a pretty thorough run-down on them.
It's important to keep checking your analytics on the DSPs. Though the overall number of streams are down right now, we're not seeing any reduction in top-line revenue, as it appears that this pandemic hasn't had too much of an impact on subscribership at the major DSPs; Daniel Ek even sees Spotify's growth accelerating! These revenue figures have remained consistent because of the way that payouts are calculated on these platforms – read more on that here. 
As always, here at ONErpm we're trying to keep our eye on the horizon, so we've put together a few recommendations for artists at every stage of their career to focus on as we all strive to keep a positive mental attitude and lean forward into long-term career growth.
Start producing music now – loads of freelance audio engineers and designers have nothing to do right now but wait for the opportunity to master your next release or put together a lyric video for you. People want something new to distract them these days, and there's sure to be a rush to release in the wake of this crisis as things begin to approach normalcy. Don't miss out!
Teach your fans to be cognizant of how they consume your music. The ads on YouTube pay revenue, but Spotify pays more. Apple Music pays more than that, and Napster pays even more still. If your fans really want to help, of course they can buy downloads/merch/physical formats like CDs, join your Patreon, or contribute through direct payment options like the Cash App (that Spotify just

integrated

to its platform). But if your relationship with your fans is close, it's worthwhile to speak to them about how they enjoy your work. 

Explore new social networks. TikTok is a great example, though be cognizant of its

privacy policy

and their recent

security flaws

— we have some artists that have set aside an entire phone and email address for the platform out of an overabundance of caution. This'll give you the opportunity to approach different audiences, interact with the fans you already have in different ways, and get a sense of where the broader entertainment industry is headed.

Think about new revenue models, strategies to distribute merch, and how you can charge for a more intimate concert experience. Twitch streamers long ago figured this out, with paid shoutouts and other gamification, but other platforms offer similar solutions, including

FANS

and

Patreon

.

Going Live is going to continue to be popular, and with the imminent rollout of Facebook's new

tipping mechanism

, the business side of it is getting more sophisticated. Spend some time thinking about what you risk and what you stand to gain from producing regular live programming – if you're up for it we've got a good guide on how to

schedule and promote it

.
We'll always be thinking one step ahead for you, trying to anticipate the solutions that artists will need. As we enter the next phase of this global quarantine, we want you to know that we're keeping your health and art on our minds. We believe in the power of music, and we hope you share that belief.  After all, every new release has the potential to change someone's life.