Industry News: Tech Contraction
Dig Into The Latest Round of Layoffs at Google and Spotify
From Meta tightening their belt this past summer, to the latest news of Google and Spotify layoffs; the music industry, and its key participants have all been experiencing a massive shift. Let's take a look at what this shift means, and what we might expect in 2023.
2022 was certainly a hectic year for big social companies, digital service providers and music industry participants alike. Just a small sample of major stories from last year include TikTok under fire from the FCC, a whistleblower scandal at Meta, a T-Swift powered TicketMaster fiasco, and, lest we forget, new "management" at Twitter HQ. All that's to say, more recent headlines covering layoffs at Google and Spotify should come as no surprise.
But how did we get here? Are these the first symptoms of a larger recession, as Cardi B predicted? Are they the parachutes opening for the soft landing Jerome Powell has touted? Or could it be the sort of worrying indicators of a long term trend of stagflation?
One thing is for certain, consumer priorities have shifted a great deal in the past three years, and they're sure to continue to do so in the wake of countless unsettling stories such as those listed above. Let's take a look at the latest headlines, how they fit into the larger picture at play, and see what they might mean for artists in 2023 as a whole.
The Latest
Last week, over the span of only a few days, layoffs were announced at both Spotify and Google. While Google cited reduced post pandemic consumer spending, and a looming recession, Spotify's reasoning was far more tangible with CEO, Daniel Ek saying "Spotify's OPEX (operating expenses) outpaced our revenue growth by 2X." 
The biggest takeaway from this series of headlines is that none of the industry's largest participants have yet shown immunity to the wave of shrinkage plaguing big tech. Google in particular represents the aspirations of a new economy that helped build Silicon Valley in the past couple decades — where a focus on employee satisfaction and retention was paramount to the ongoing mission at hand.  Yet even Alphabet (Google's parent company) appears to have gotten out ahead of their skis when it comes to hiring. As a result they've now joined Meta, Amazon, Twitter, and more in tightening their belts.
A Big Picture View
Fortunately, a wide lens of the current issue suggests a natural equalization on the part of these companies. Following the yielding pandemic, companies saw rapid growth and massive opportunities to strike when the iron was hot. Having staffed up fast in hopes of maintaining unrealistic post-pandemic growth, it makes perfect sense that we would expect layoffs as quarterly reports come in, and expectations are not met. 
Moreover, cash just isn't as cheap as it was two years ago – the Fed continues to raise the benchmark borrowing rate and people who have made fortunes in the arbitrage of borrowing cheap cash for investment are encouraging consumers and small businesses to "batten down the hatches" and prepare for "probably a contraction." So it stands to reason that highly leveraged companies like those in the tech space will need to cut staff, and moreover prepare to continue to operate at that lower level of investment – it should come as no surprise that a majority of these layoffs are in the HR departments of major corporations, as the only ways ways to steer a mega-cap company, similarly to an ocean liner, is to ease up on your acceleration.
Conclusions
For artists, this sort of sea change can mean a lot to consider. First of all, major DSP partnership opportunities may be less prevalent this year. That could mean less money available in TikTok's Creator Fund, Snapchat Sounds' Creator Fund, and similar opportunities at YouTube & Meta. It may mean paid exclusives offered by major DSPs will be fewer and further between, percolating up to the sort of A-list names that can move the entire market with a single word.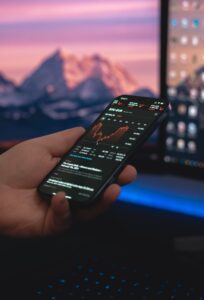 When it comes to licensed music though, whether on Meta, YouTube, or elsewhere, this shift in corporate investment should functionally have a long-term net positive effect for artists. Consider this: when platforms launch, they go to extensive lengths to subsidize the user experience, to put everything at the consumer's fingertips to get them hooked. As they reach maturity, platforms necessarily try to subsidize the businesses that are providing them their revenue, in order to make sure that their platforms become an integral part of every company's business plan. When they've got both sides of the transaction fully committed to their platform, the work becomes one of value extraction for the shareholders, the people who quite literally own a piece of the business going on on-site. 
This is the natural lifecycle of monetization in the attention economy, and has been explored in greater detail by other authors. It's also something that artists should be keenly aware of, because while platforms may begin to shift some of their attention away from the publishers and creators that make their sites such wonderful communities this year, their long term efforts to put more revenue in the hands of shareholders means that their licensing deals with music rightsholders will become more generous with time. And every artist that's ever distributed their music to these sites, every artist with a Content ID claim somewhere in that mountain of video owns a piece of that revenue. It may not be as much as the board of directors at that company hosting their music, but it's something.
Our commitment to you as your rights manager is that we'll continue to zealously advocate on your behalf to make sure that the value that your licensed music provides to these platforms is appropriately compensated. It's always darkest before dawn, but dawn is coming.