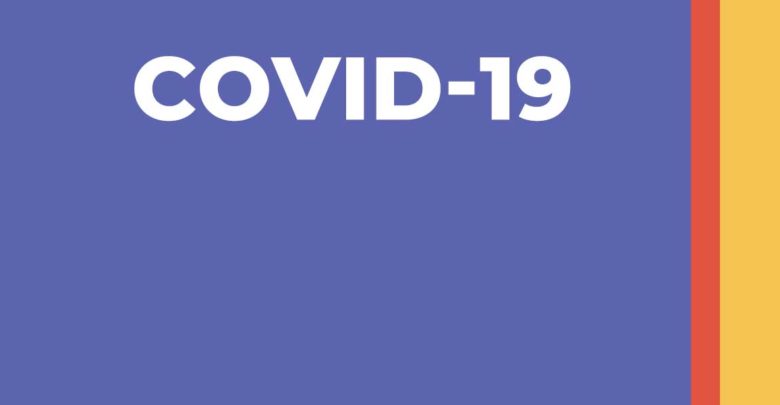 COVID-19 and Your Music
Trending
How to Create, Engage, and Release in the Era of Coronavirus Pandemic
First and foremost, we at ONErpm wish you and your loved ones the very best during these difficult and uncertain times. Please do what is needed to stay safe and healthy, and together let's hope for a speedy resolution and recovery. That being said, the creative community can do its part by continuing to inspire hope for music fans around the world. 
It's very important while certain activities like touring are curtailed for the foreseeable future that artists remain productive and creative during this time. That way we can all come out of this crisis strengthened and better prepared to meet new challenges ahead.
Those of us working in music and entertainment should have a small consolation in our online content during this disruption. Digital consumption has grown exponentially over the last decade, and should continue to do so even during the pandemic. More people will congregate on social media, YouTube, and other types of streaming services like Netflix, Amazon, and Spotify in the next few months than ever before – every artist should be participating in this. 
That's why we've prepared some basic initial suggestions, organized into 3 buckets (Create, Engage, and Release) that we hope will help you navigate this crisis over the next few months.
Do what you do best: keep writing and producing new material. Use this forced downtime to: 
Compose new music

Finish incomplete works

Refine existing songs

Record new tracks in the studio

Build up your home studio 
Collaborate – there has never been a better time to reach out to potential collaborators around the world to create new projects with guest artists / performers. 
Look at countries outside of your own where your music has performed well on Spotify or YouTube.

Try to identify artists with a complementary sound and similar overall digital footprint to yourself.

Reach out! Sending a DM can't hurt, and if you never try, you'll never know. If they've also released with ONErpm, reach out to us, we may be able to help facilitate a connection!

Use the Royalty Share Generator in the ONErpm dashboard to automatically split your earnings.
Double down on direct-to-fan communication on social media and YouTube. Here are some simple content ideas to get the ball rolling:
Give fans a glimpse of your creative process and record videos of you working in the studio, or seek their insights on which song you should write next.

Create simple smart phone videos that can easily be uploaded to YouTube and social media that show fans a more personal side of your artistic persona.

Conduct live streams of

acoustic sessions

Show

behind the scenes footage

of past tours, that you never perhaps had the time to  edit and release

Speak directly

to your fans with tips on how they might endure self quarantine. 

Explain what your lyrics mean, and/or provide track by track commentary

Share your favorite music and playlists

Conduct virtual contests and the winners get to have

a virtual "meet-and-greet" with you.
The options are endless… you as artists will have better ideas than what we can come up with!
Life must go on, even during a pandemic, and especially during a pandemic when your fans need you and you need your fans. So what better way to show that is to give them new music! Here are some basic marketing tips to help ensure successful outcomes:
Use ONErpm's pre-save campaigns to build interest and collect data leading up to a release

Once released, share smartlinks on socials

Build up your fan emails using ONErpm's pre-saves and reward those fans with regular newsletters that provide them with vital information about your music

Conduct

influencer campaigns on Instagram and TikTok

Conduct

targeted ad-campaigns

on social media and YouTube to drive consumption of your new release

Upload a static video of your record on YouTube

Create teasers of new releases for socials and YouTube during the run-up of the release

Make sure to

pitch your music for editorial consideration

on the main streaming platforms.
Each week, we will be sending out a newsletter with more tips and resources as we all have to learn how to navigate this crisis. We will also be adding these resources to this BLOG. 
All ONErpm staff, across all our offices globally, are working from home but we are 100% functional and are here to support you.