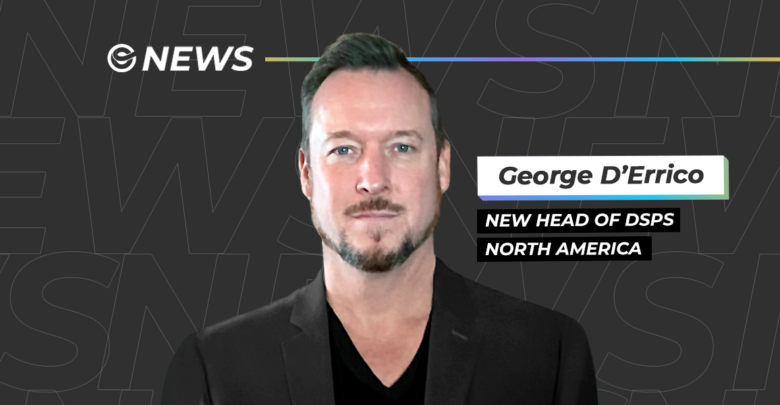 George D'Errico Joins ONErpm as Head of DSPs
Welcome to the #ONErpmfam George!
ONErpm is thrilled to announce George D'Errico is our new head of DSPs in North America. With over 14 years of experience working directly with digital streaming providers, D'Errico will report to Jenna LoMonaco (US Head of Marketing) and work with the ONErpm marketing division.
Background
D'Errico began his career in the music business as an artist playing gigs with his band, Outburst, across the Northeast and New York City's Lower East Side punk institutions like CBGB's. D'Errico left the stage to begin his music business career at Universal Music Group Distribution, managing commerce and marketing campaigns for No Doubt, The Wallflowers, Nine Inch Nails, and more. From there, D'Errico's career took him to esteemed companies such as the Disney Music Group, Republic Records, Island Records, and most recently 12 Tone Records, where D'Errico helped break superstar artists The Jonas Brothers, Demi Lovato, Post Malone, The Weeknd, Shawn Mendes, Ariana Grande, Anderson.Paak, Lauren Daigle, Joji, and more.
D'Errico now brings his deep knowledge and experience within the digital landscape to ONErpm as Head of DSPs, North America, where he will develop and manage the company's digital marketing, streaming initiatives, and playlist strategies. D'Errico's hiring marks the most recent industry leader to come aboard as ONErpm continues to expand and invest in its marketing department and artist service offerings. Thoughtfully building a team of over 25 promotion and genre-specific marketing specialists, ONErpm has ensured its commitment to providing both ONErpm label and distribution artists of all sizes with unmatched marketing support.
"I am really looking forward to joining ONErpm with Emmanuel Zunz and Jenna LoMonaco," D'Errico says. "I am inspired by the artists, team, and forward-thinking marketing initiatives that ONErpm cultivates and am excited to continue to develop and break new artists!"